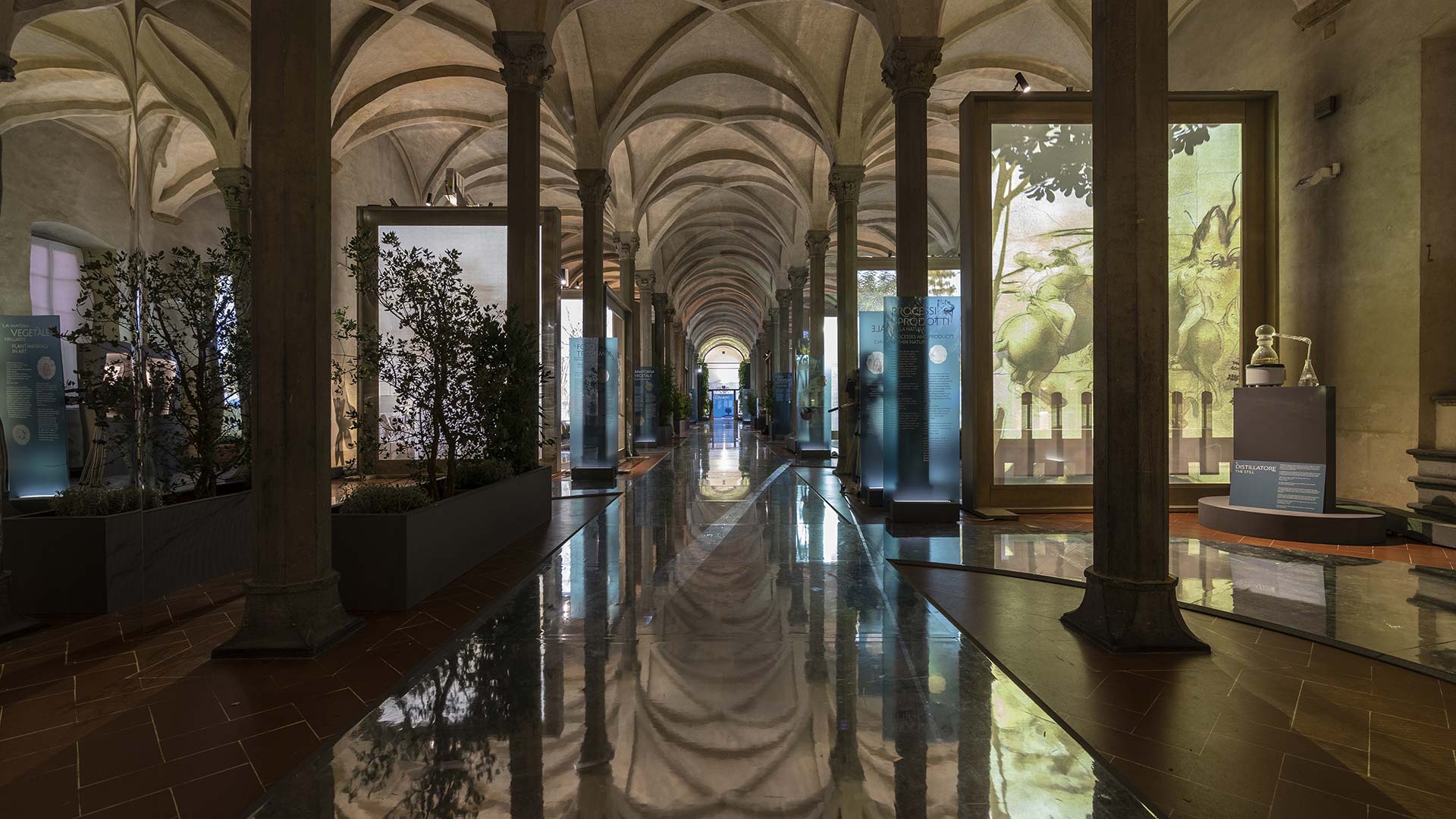 THE GENIUS OF LEONARDO LIGHTS UP WITH LINEA GROUP.
The lighting solutions of the Treviso-based Group were selected to light the "La Botanica di Leonardo" (The Botany of Leonardo) show at the Santa Maria Novella Museum of Florence from 13 September.
In order to recreate the basic idea, namely the representation of a forest, Baldeschi opted for dynamic lighting capable of giving the visitor the sensation of vitality and movement so typical of this environment.
To enhance the works, on the other hand, static lighting was used with narrow and targeted beams of light to emphasise the exhibit itself.
For this reason, various and numerous Linea Light Group products were selected. Starting from the entrance, the visitor is welcomed by an imposing vertical garden which, thanks to a special mirrored platform, is visibly doubled. Lighting it up from the base is Periskop, the spotlight with 180° adjustable aluminium bracket and powerLED source built into the body, also in aluminium. For the exhibit, the model with black finish and 30° optics was selected.
The exhibit continues with various intermediate paths and display walls created ad hoc where both strips for indirect lighting and DALI-operated Navata spotlights were used on the top to achieve particular lighting effects through a play of different shades by means of increasing and decreasing power and intensity.
Xenia Wall deserves particular attention, the linear profile characterised by high brightness and flexible installation, which was inserted in a supporting parallelepiped designed at the base of the exhibit walls.