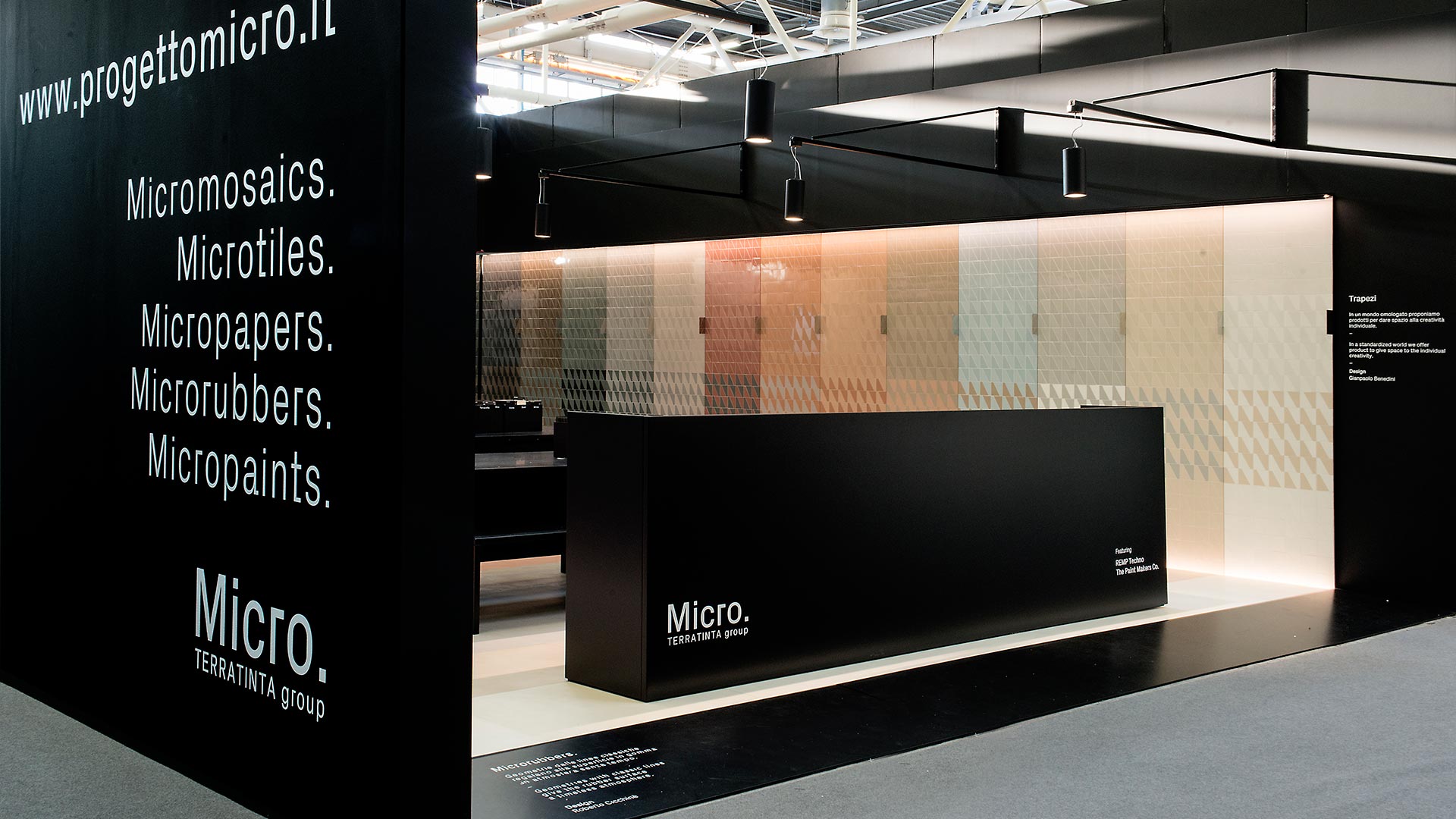 TERRATINTA GROUP AT CERSAIE 2019 WITH THE NEW MICRO BRAND
Terratinta Group presented itself at the latest edition of Cersaie 2019 with the newly acquired Micro brand that conquered pavilion 22 with the new Progettiomicro: surfaces for architecture made in a selection of 13 colors and designed by internationally renowned designers.
Micromosaics, Little size mosaics in porcelain stoneware; Microtiles, Design Roberto Cicchinè. Small tiles draw endless patterns with textures and colors. Walls and floors embrace simple forms suspended between memory and present; Microtiles, Trapezi. Design Giampaolo Benedini. In a conformed world we offer products that make room for individual creativity; Micropapers, Small geometric textures draw colorful suggestions on paper; Microrubbers, featuring REMP Techno. Geometries with classic lines give the rubber surface a time-less atmosphere; Micropaints, featuring The Paint Makers Co. From white to black, thirteen colored paintings give the walls new light and depth.
These last two proposals express a new concept of "making" products through collaborations with leading companies in the sector (rubber production or paints) that produce and certify new products while not being part of the Micro. ceramic tradition.