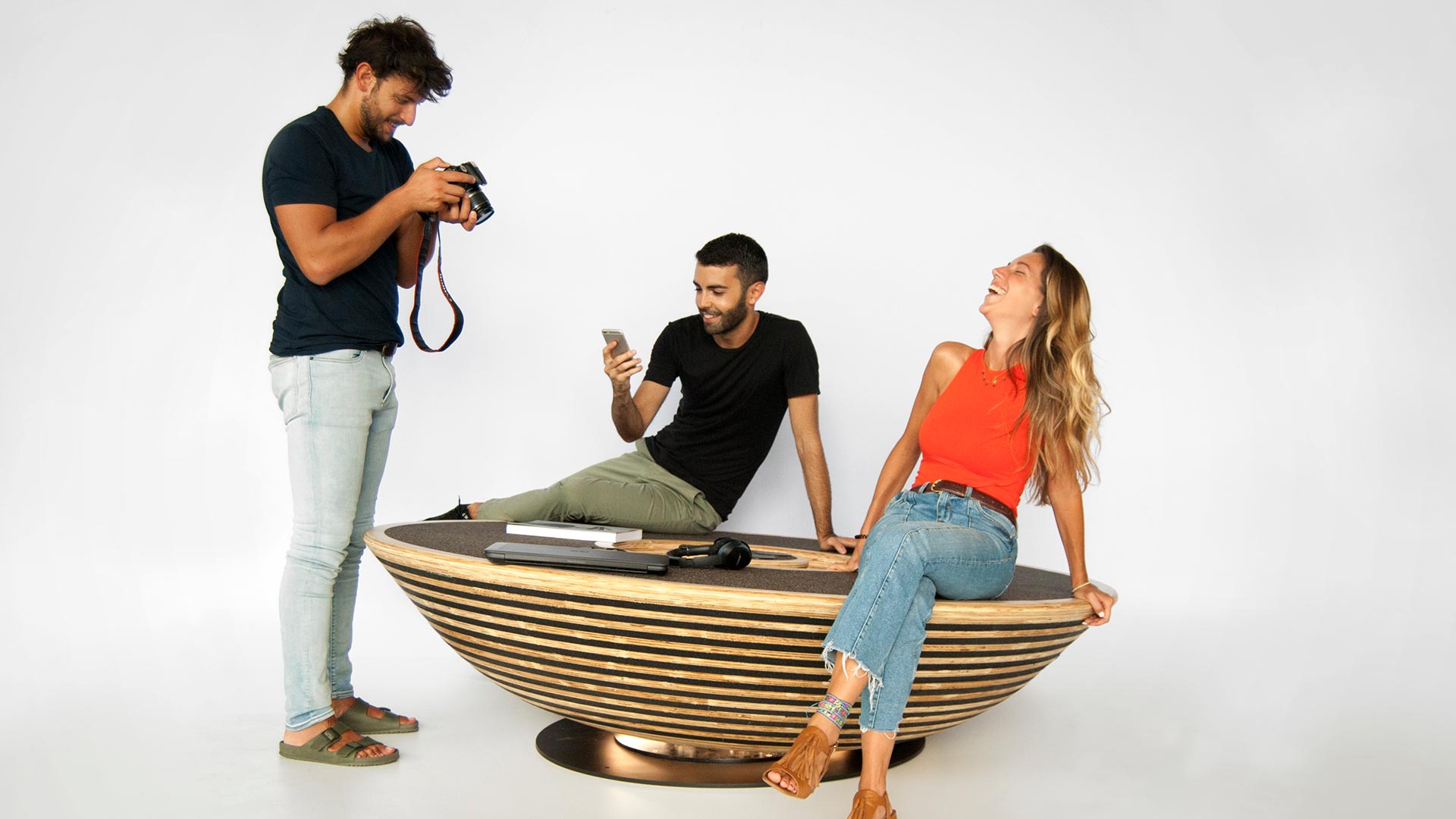 XILOGRAFIA ATTENDS HOMI OUTDOOR HOME&DEHORS 2019 WITH THE MELTING TOP PROJECT. THE SEAT THAT CONNECTS CULTURES AND DIVERSITY
Xilografia – one of the most significant Italian company that for decades has designed and realized custom-made outfittings for events, exhibitions and showrooms – it's one of the 20 companies that Regione Lombardia and Politecnico di Milano rewarded for the "Design Competition Expo Dubai 2020" contest. The project is previewed at HOMI Outdoor HOME&DEHORS (September 13th/16th), then it's going to be exhibited at Dubai Expo in autumn 2020 for the final stage.
Elisa De Berti – selected by Dario Palumeri, the Project Manager who has taken care of the development of the work in each step – is the young Interior Designer who realized for Xilografia the project that has been awarded among the 20 winners. Elisa has created MELTING TOP "a seating experience", inspired by such idea: a sway seat with a diameter of 1.90 m, founded on a simple, but very innovative and well ideated concept. A seat that achieves the perfect balance only when different people are seated on it, together, at the same time. Connection and sharing, balance and dialogue, compromise and agreement: everything leads to human interaction.
The seat is supported by a junction, whose movement and rotation is carefully controlled by engineering assessments; the inclination of 5°/6° and its maximum capacity of 20 tons even allow people to comfortably lay down. Environmental sustainability is another important feature together with human connection, thanks to the selection of the materials used: recycled rubber from disused tires and stratified wood.