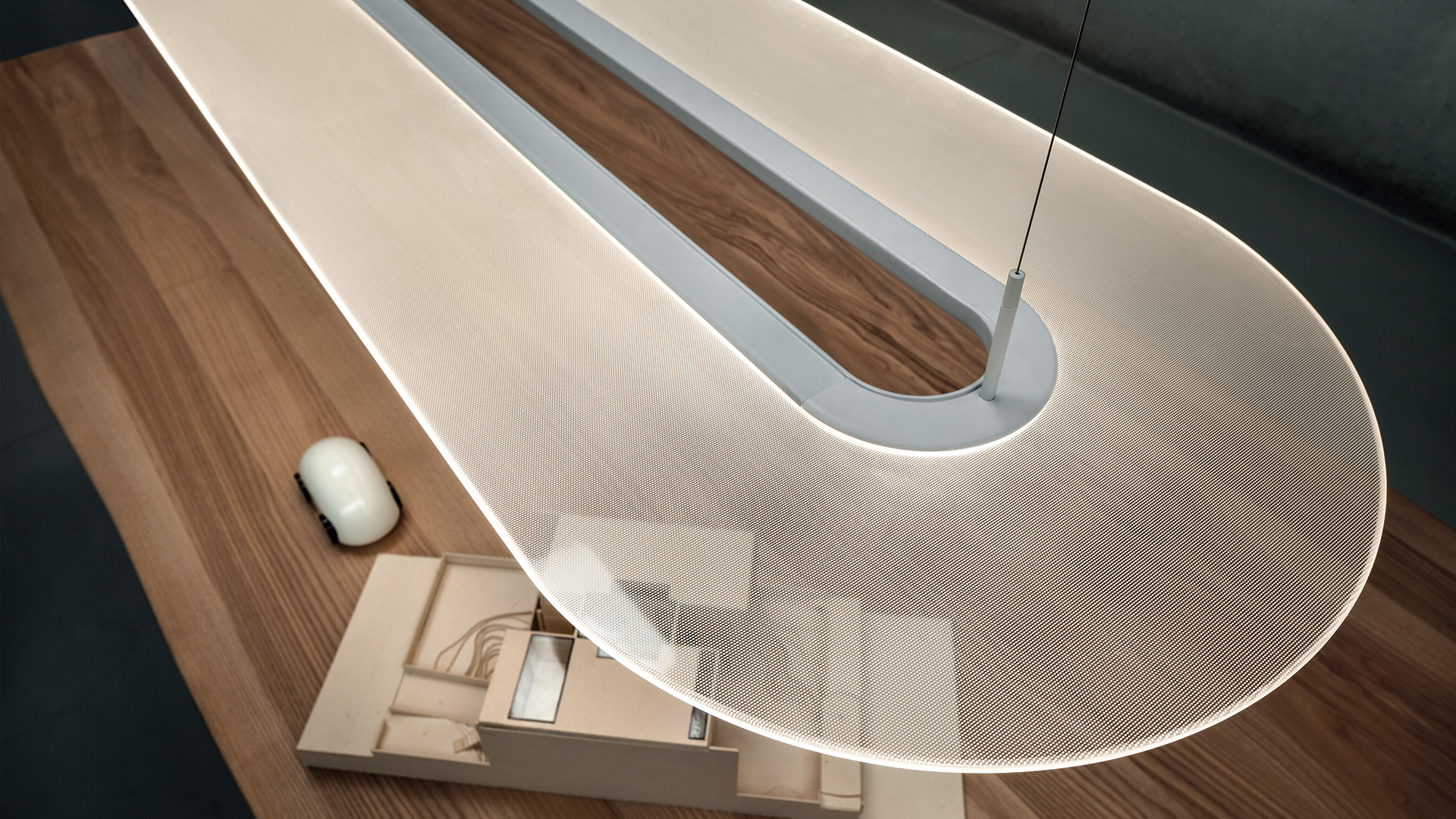 Nacida en 1976, Linea Light Group ha sido de las primeras en Europa en especializarse en la tecnología LED, solución perfecta a las exigencias de eficiencia energética, eficacia en la iluminación, fidelidad del color y versatilidad proyectual. La experiencia acumulada a lo largo de los años les ha permitido adquirir un know-how a la vanguardia con calidad 100% italiana, electrónica completamente auto producida y un departamento de I+D compuesto por 85 profesionales. Con 5 establecimientos productivos, 15 sedes en el mundo y más de 550 empleados, Linea Light Group se distingue hoy por su atención a la peculiaridad y a la exigencia de los colaboradores locales en una óptica "Think Global, Act Local", garantizando una cobertura global y ofreciendo un servicio personalizado y puntual en todo el mundo. La compañía ha conseguido así desarrollar un enfoque de mercado dirigido a dar el máximo de atención a las ideas, restituyendo el poder de la creatividad a quien proyecta, en cualquier modo o medio.
Servicios:
Oficina de prensa y relaciones públicas, nacional e internacional
Planificación y organización de eventos
Conoce a los arquitectos
16 marzo 2021
The new Environment Care Lighting technology range created  by Linea Light Group using High Intensity Narrow Spectrum (HINS) light developed and patented by the University of Strathclyde in Glasgow, will enable the Woofer and Rollip appliances from the i-LèD Professional collection to decontaminate surfaces and prevent infection, destroying up to 70-80% of bacteria with continuous use.  
The action of two light sources, a violet-blue-dominated LED combined with a white power LED, enables the Environment Care Lighting technology to offer two functions at the same time: lighting and protection of...
29 noviembre 2020
The Valigia by Ettore Sottsass is back in production with a design faithful to the original, conceived in 1977 and manufactured by Stilnovo ever since.
Valigia is ironic and informal: the small handle and the two bearing arches in red piping are connected to the metal vault which contains the light. A small architecture without precise confines, clearly conceived to be...
19 octubre 2020
Linea Light Group products were chosen by the Light Concept firm to light up the Sharjah mosque, the largest in the entire emirate, measuring 190 thousand m2. Architecturally, it draws its inspiration from typically Turkish aesthetics, where the central dome is surrounded by smaller siblings, also present in the portico area (Riwaq). Gardens and fountains frame the complex and the...
01 septiembre 2020
A youthful and fresh apartment with modern lines, highlighted thanks to a skilful design by MesRetail, an e-commerce business specialising in active lighting design all over the national territory and beyond, with some products from Linea Light Group, a Treviso-based company and a pioneer in LED technology.
Casa Chiara is a private residence in the city of Pavia in a setting...