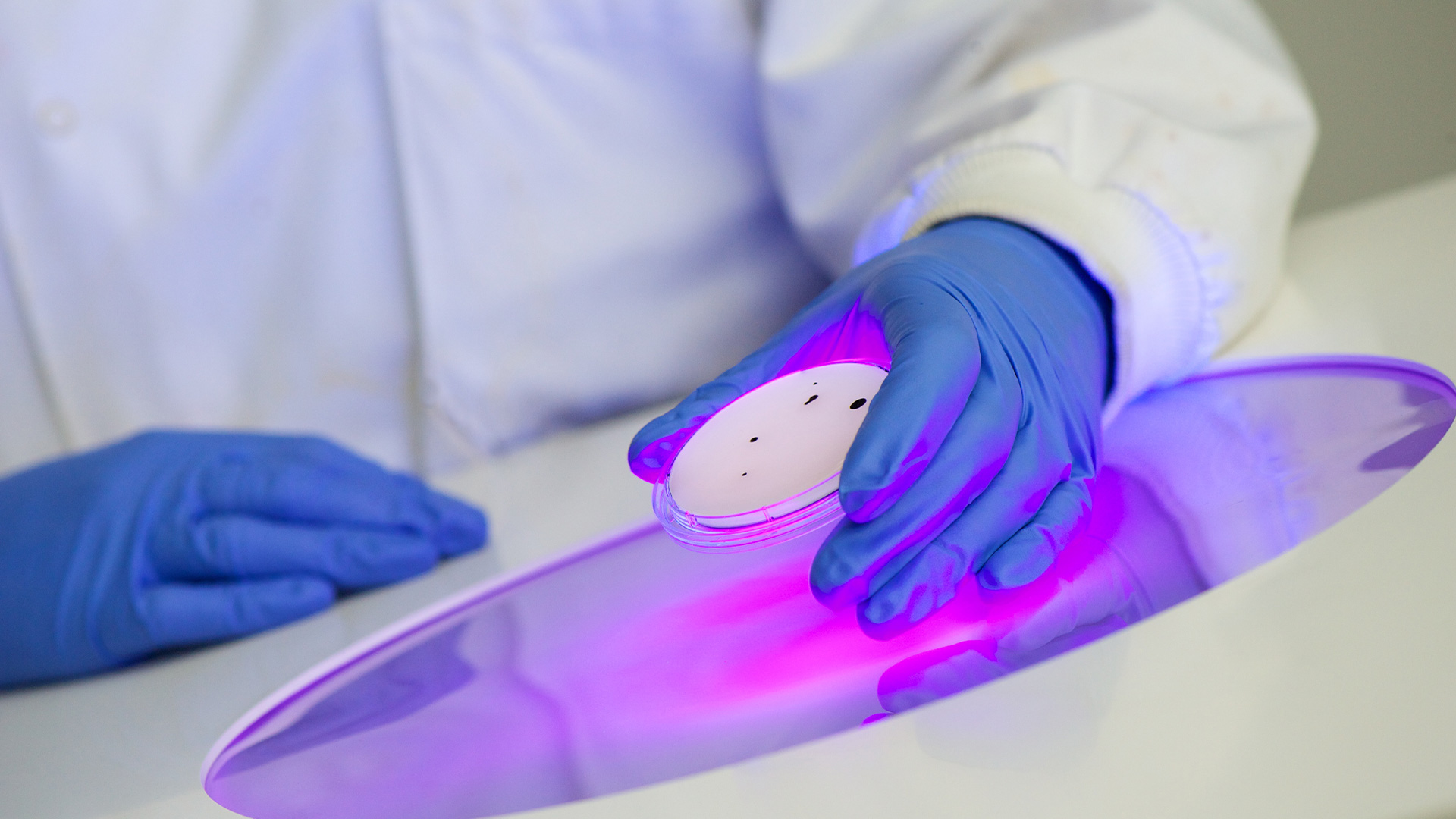 The new Environment Care Lighting technology range created  by Linea Light Group using High Intensity Narrow Spectrum (HINS) light developed and patented by the University of Strathclyde in Glasgow, will enable the Woofer and Rollip appliances from the i-LèD Professional collection to decontaminate surfaces and prevent infection, destroying up to 70-80% of bacteria with continuous use.  
The action of two light sources, a violet-blue-dominated LED combined with a white power LED, enables the Environment Care Lighting technology to offer two functions at the same time: lighting and protection of human health.  
Linea Light Group will be the first European-based company to use the HINS-light patent in combination with lighting appliances, making it available for the Woofer and Rollip collections. Thanks to the exceptional versatility of Linea Light Group products, these new functions can be used in offices and public spaces, hospitals and healthcare settings and residential areas and multi-purpose buildings.  
The HINS-light technology was developed in The Robertson Trust Laboratory for Electronic Sterilisation Technologies (ROLEST) at the University of Strathclyde thanks to the work of a team of experts led by Professor Scott MacGregor, Vice-Principal of the University, with Professor John G Anderson, Dr Michelle Maclean and Professor Gerry Woolsey.