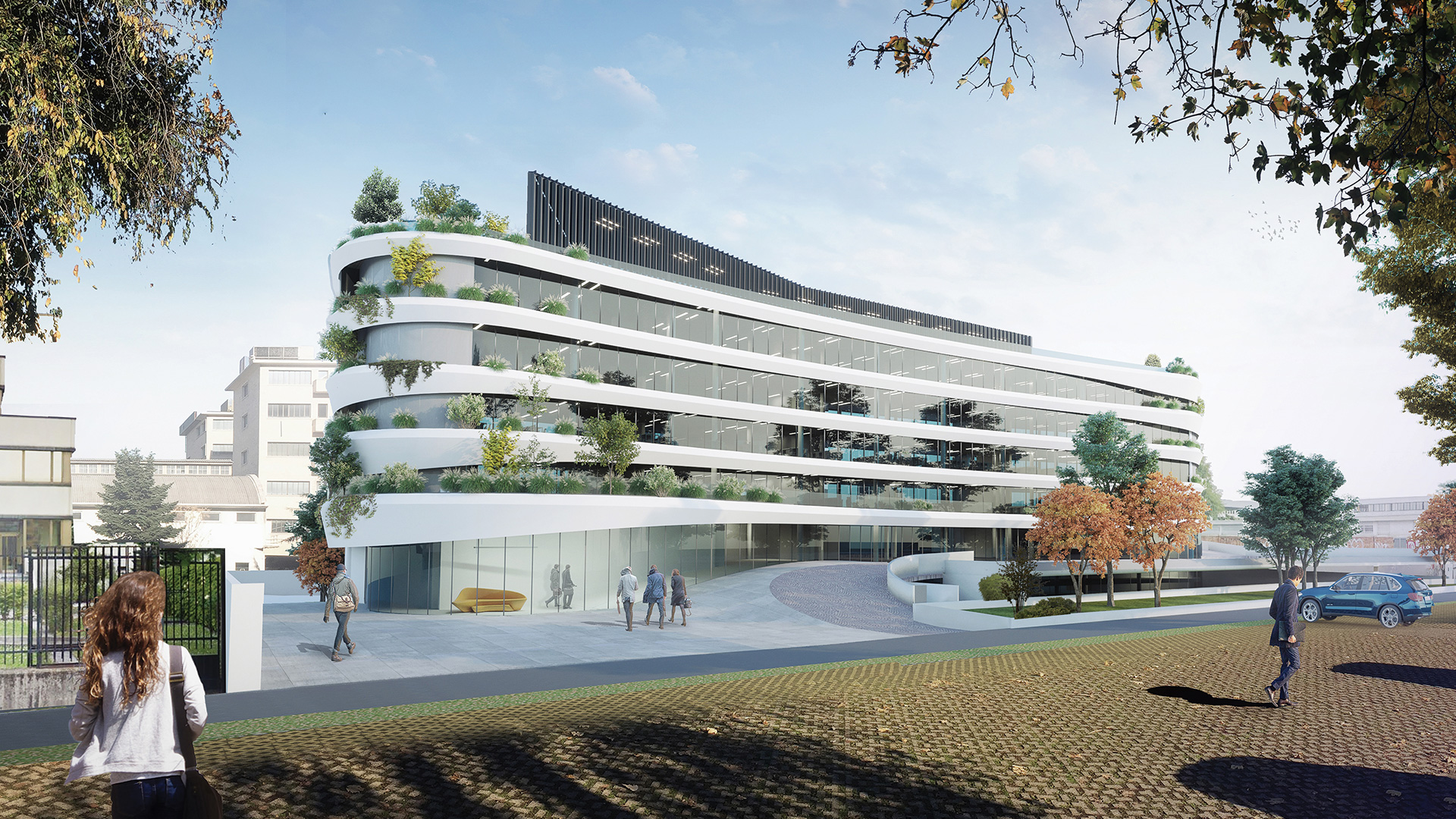 El estudio Giuseppe Tortato Architetti, con sede en Milán, desarrolla proyectos de arquitectura y diseño de interiores ofreciendo un enfoque multidisciplinar y hecho a medida para una clientela italiana e internacional, se trate de corporaciones o de privados. El enfoque de sus creaciones nace de la búsqueda basada en la experiencia sensorial y en la sostenibilidad, poniendo al hombre en la naturaleza como elemento central y entorno al cual se desarrolla la propia arquitectura. Importantes proyectos la han convertido en protagonista de la remodelación de áreas de la ciudad: la Forgiatura en Via Varesina y la más reciente sede de Volkswagen en Via Grosio, ambas en Milán. Ha proyectado para Beni Stabili el concept del Green Business Hotel de Milán y para GVA Redilco, el del Hotel Metropole de París, finalista y vencedor del Hospitality Award 2009 y 2010, respectivamente. Son numerosos los reconocimientos que el arquitecto Giuseppe Tortato ha conseguido. Además de los ya mencionados, ha sido el único italiano seleccionado entre 40 candidatos en el Energy Performance + Architecture Award 2013, finalista en varias categorías de proyectos por The Plan Award 2015 y 2016 y en 2017 su proyecto para la sede central de ab medica ha sido seleccionado por el Premio Internazionale Dedalo Minosse. Actualmente, apoyado por un equipo multidisciplinar de profesionales, desarrolla una actividad de búsqueda y creación de proyectos a nivel nacional e internacional en el sector terciario, residencial, comercial e diseño de interiores.
Servicios:
Comunicación estratégica
Oficina de prensa y relaciones públicas, nacional e internacional
Planificación y organización de eventos
10 marzo 2021
Client: Tortato Architetti
Date: March, 2020
Place: France...
16 noviembre 2020
A penthouse, located in an 18th-century building in Padua's historic city center, just a few steps away from the Eremitani church and the Scrovegni chapel. The interior project by architect Giuseppe Tortato breaks the mold and surprises with new volumes of glass and greenery, taking advantage of the double-height spaces and different levels of a "vertical" penthouse—the result of a...
29 octubre 2020
The building chosen by Sandvik for their new headquarters fits into the design paradigm that has characterized the studio's activities for years: creating buildings that don't come out of a priori forms but rather develop geometrically, in relationship to the sun, achieving surprising results.
The new building, compact and elegant, fits harmoniously into the context of the "Forgiatura", reprising its colors...
05 septiembre 2020
Designed by the architect Giuseppe Tortato, and created exclusively for Fastweb's new Milan HQ, Fibercloud is a glowing sculpture created with 200 meters of luminous LED tubing that develops vertically, connecting every level of the building from the entrance hall to the topmost floor, where the boardroom is located. It was developed through parametric software with which each element and...
04 abril 2020
Client: Giuseppe Tortato Architetti
Date: April, 2020
Place: MILAN, ITA...