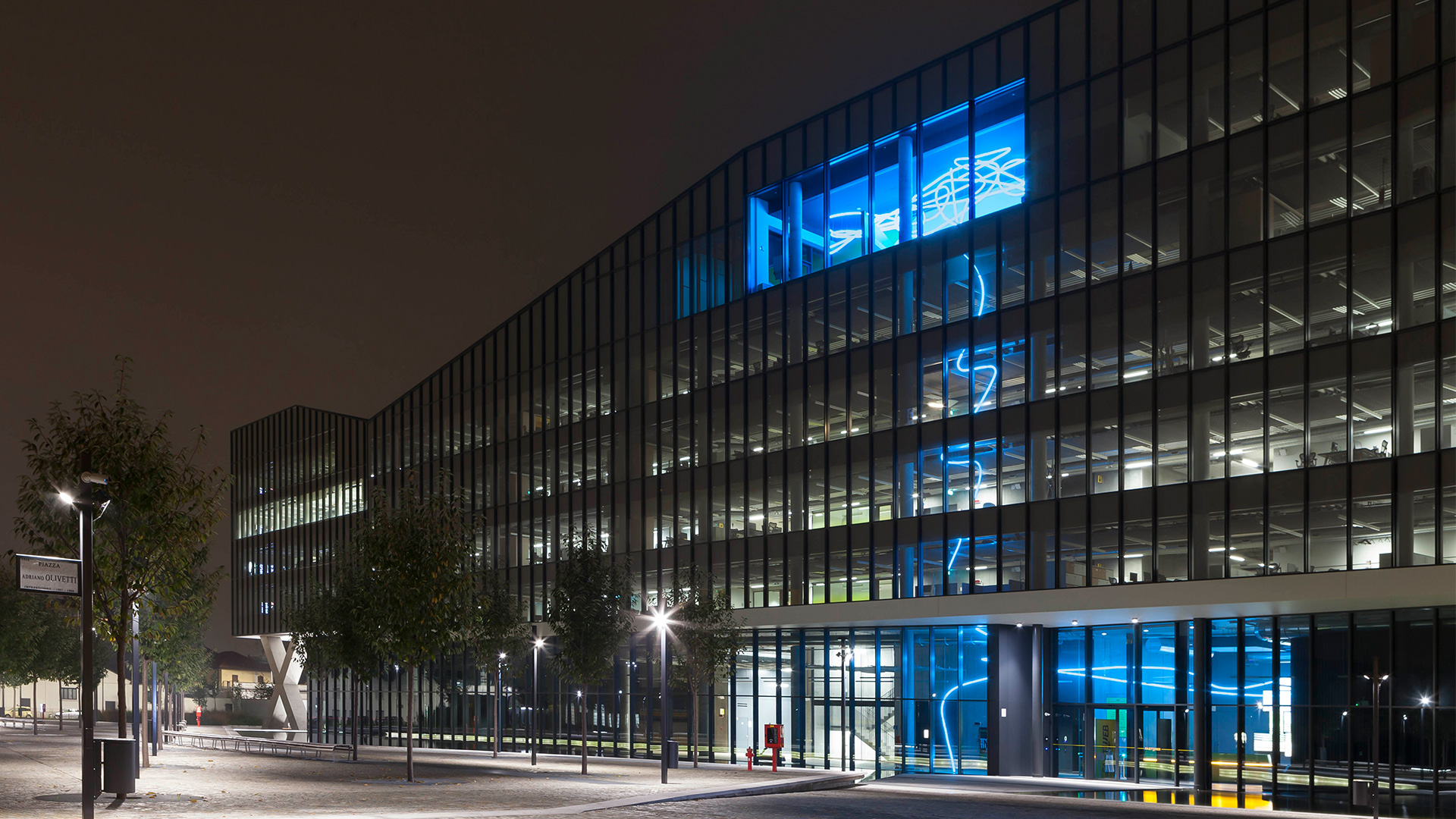 Designed by the architect Giuseppe Tortato, and created exclusively for Fastweb's new Milan HQ, Fibercloud is a glowing sculpture created with 200 meters of luminous LED tubing that develops vertically, connecting every level of the building from the entrance hall to the topmost floor, where the boardroom is located. It was developed through parametric software with which each element and curvature was checked. Each element was created manually and involved the hand-bending of the approximately 100 pieces that make up the entire length of luminous tubing. Finally, the creation of the entire sculpture was completed thanks to the close collaboration between Tortato and Fastweb's Real Estate Development team, with which a stimulating empathy developed during the design process.
"The underlying concept of this artwork was that of a kind of 'cloud of ideas' which illuminates the entire building and those who work there, to connect people with the aim of sharing ideas and designs to create new synergies," architect Giuseppe Tortato explained.
And, when darkness falls, Fibercloud fully expresses its energy, illuminating the square in front of the building with the glow of the sculpture's bright LED light.