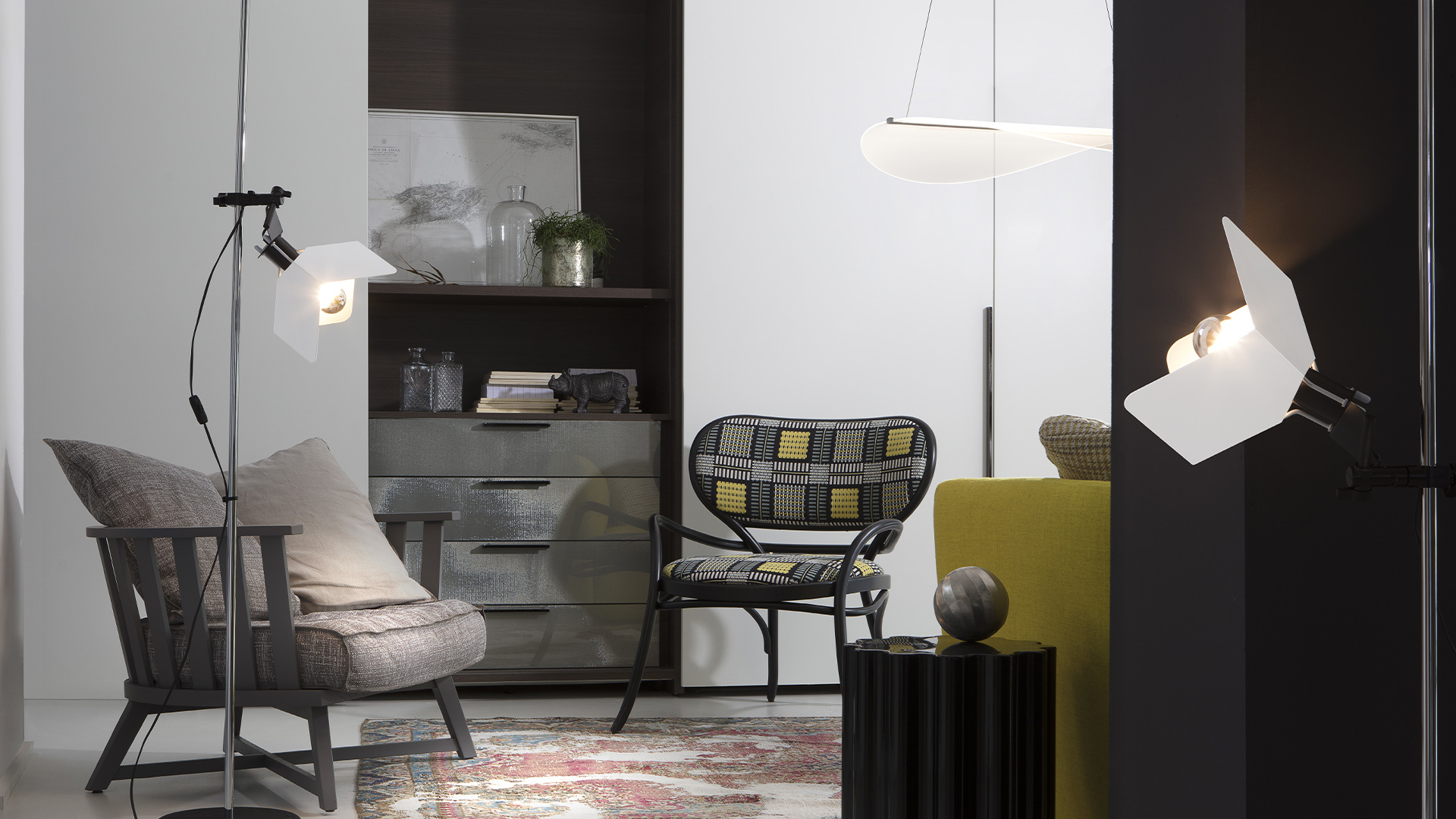 The Stilnovo products, the lighting brand that has dominated the scene since 1946, the year it was founded in Milan by Bruno Gatta, and which was acquired at the beginning of the year by Linea Light Group, are ready to return to the market.
With the Stilnovo meets MA[&]DE collection, Stilnovo's history meets the technology of Linea Light Group generating a catalogue in which design and its expressive charge become the bearers of innovation and culture in all its forms.
Stilnovo meets MA[&]DE is the synthesis of a work of research and experimentation, thanks to the design of great masters that it always current. The close cooperation with personalities of the calibre of Giovanni Luigi Gorgoni, the Studio D'Urbino-Lomazzi and Ignazia Favata, assistant and guardian of the ideas of the great Joe Colombo, together with the study of original sketches and pieces dating back to the Sixties and Seventies, have made it possible to breathe life back into a collection of great Stilnovo classics.
These supplement the MA[&]DE products with their highly innovative technological design that are never an end in themselves, with their minimal and elegant designs. The attention to the slightest details, the search for the perfect junction and mobile parts with movements that are always fluid, the use of non-invasive technologies allows the MA[&]DE collection to be one step ahead of both aesthetic and material new trends.