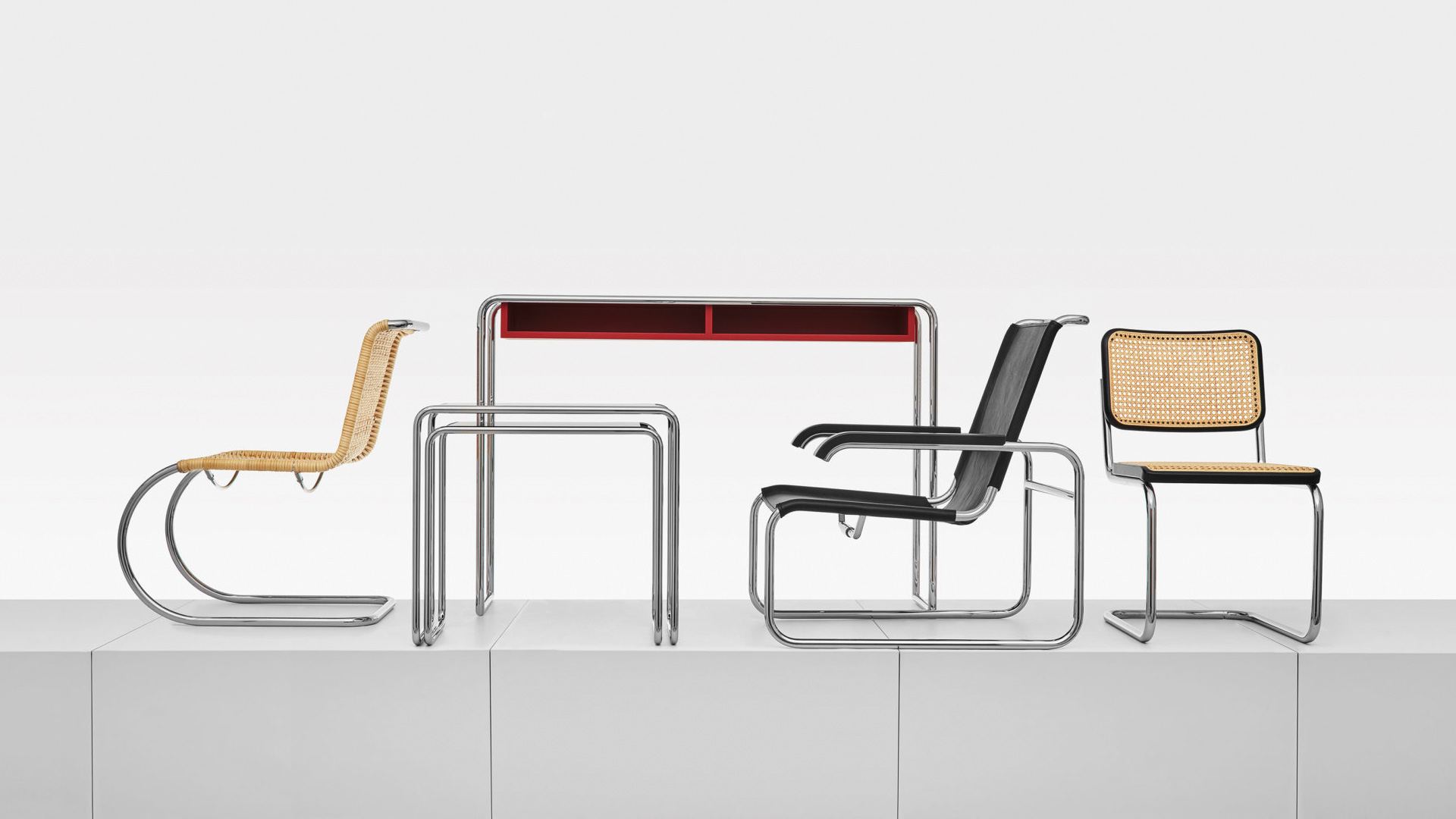 The extraordinary history of Thonet begins with its founder, Michael Thonet. Since 1819, the year it was founded in Boppard on the Rhine, the Thonet name has been synonymous with innovative furniture of great quality and elegance. Chair No. 14, known as the iconic bistro chair or "Vienna cafè chair", marked the start of industrial mass production and introduced the use of the company's unique steam-bending technology, known as 'bentwood'. The tubular steel furniture of the 1930s, designed by famous Bauhaus exponents like Mart Stam, Mies van der Rohe or Marcel Breuer, represents a second milestone in the history of design. Thonet became the world's largest producer of tubular steel furniture, now considered timeless classics. Now, the company aims to develop new models that are faithful to its tradition and craftsmanship. All the furniture is manufactured in the Frankenberg factory and the descendants of the fifth and sixth generation of the Thonet family are actively involved in the company.
Services:
National and International Press Office & PR
Events Organization
Media Buying and Planning
01 March 2020
Client: Lalabonbon & Thonet GMBH
Date: 1 March, 2020
Place: MILAN, ITA...