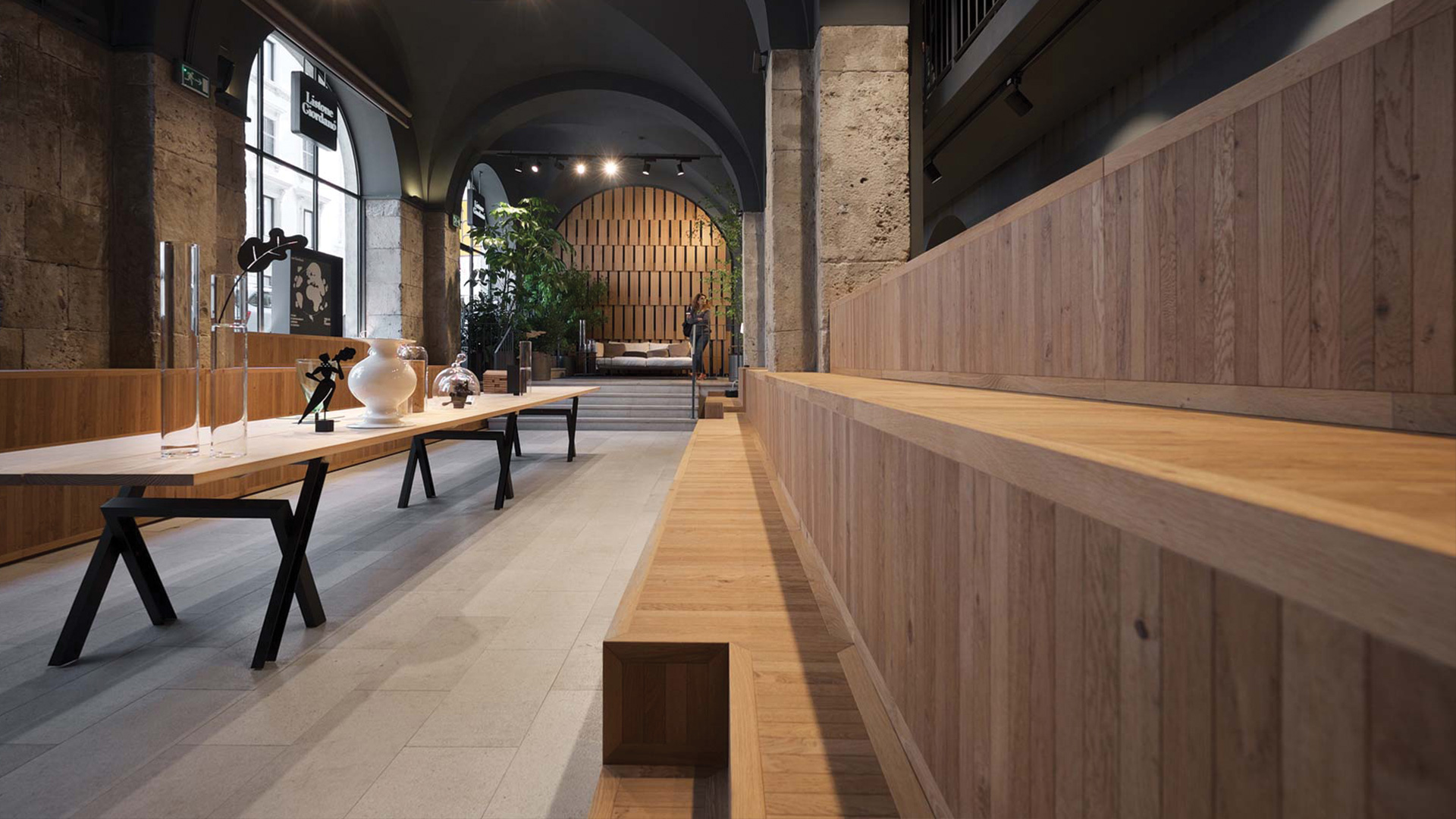 Listone Giordano, part of the multi-business group Margaritelli, is the leading brand in the high-end wood flooring sector. The company's respect for ethical and professional values, combined with a passion for wood and technological innovation, have allowed the company to make headway in the market and achieve success. Listone Giordano is always working towards perfection, a trait that has favored their search for original solutions. Thanks to an outstanding retail network, the company has about 550 Listone Giordano Alliance points of sale in approximately 50 countries worldwide and boasts an annual production of over 2 million square meters of parquet in its various forms. On the R&D front, the Crystal Care technology patent guarantees hygiene and health by inhibiting the proliferation of bacteria on the parquet's surface. The Natural Genius collection has established the company as an internationally recognized interior design brand, open to collaboration and constant dialogue with the world of design and architecture.
Services:
National and International Press Office & PR
Events Organization
Meet Architects
01 June 2020
Listone Giordano, marchio leader nel settore del parquet di alta gamma, presenta Secret Garden, un esclusivo e originale progetto a Sant Vicenç de Montalt (Spagna) e realizzato in collaborazione con l'architetto Artur Bossy. Una casa concepita dall'idea di unire il paesaggio naturale con i suoi dintorni e far convivere l'architettura e il paesaggio della casa in armonia. Situata a Maresme,...
16 March 2020
Listone Giordano, the reference brand for high-end wood flooring, and Paola Lenti return to collaborate by betting on color. In fact, they present the new versions of Perigal, the original floor resulting from the encounter between the Umbrian company's rich knowledge of wood and the unmistakable stylistic code of the finishes of the famous designer. Inspired by a nineteenth-century mathematical...