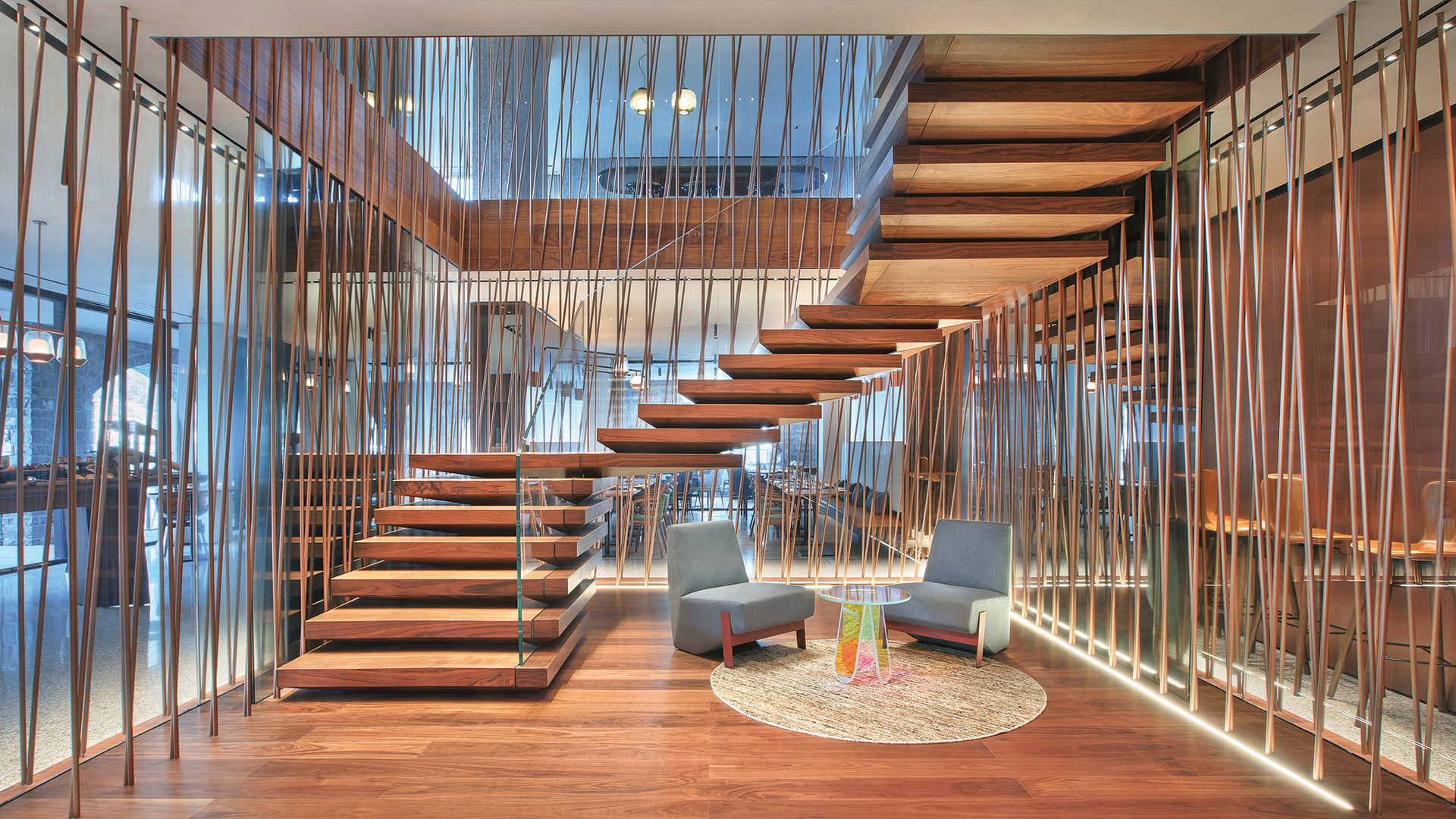 "I began manufacturing indoor staircases in the 70's" is how founder Enzo Fontanot begins the story of a leading brand in international industrial design, which has helped reshape the world of staircases into an industrial project capable of transforming everyday life. This Italian company has been working in the industry for over 70 years and is motivated by its strong values, including worker safety and respect for the environment. This family business has transformed the staircase into a genuine design oasis, perfectly combining tradition and innovation; becoming an ideal partner for important architectural firms due to its impressive ability to translate any design requirement into reality.
Today, the company is simultaneously moving towards 4 targets: the contract division is working on complex, custom made projects and large commissions while the consumer division meets the needs of every type of interior through a large variety of models and services, e-commerce, attractive products and DIY for DIY lovers.
Services:
National and International Press Office & PR
Events Organization
Meet Architects
25 November 2019
Finding a product that could be innovative but still strongly rooted in tradition, elegant but also versatile, luxurious but with a core solidly centered on industrial design. This was the ambitious goal that the Fontanot Group, one of Europe's leading staircase manufacturers for over 70 years, had set for itself at the beginning of this creative journey. The result exceeded...