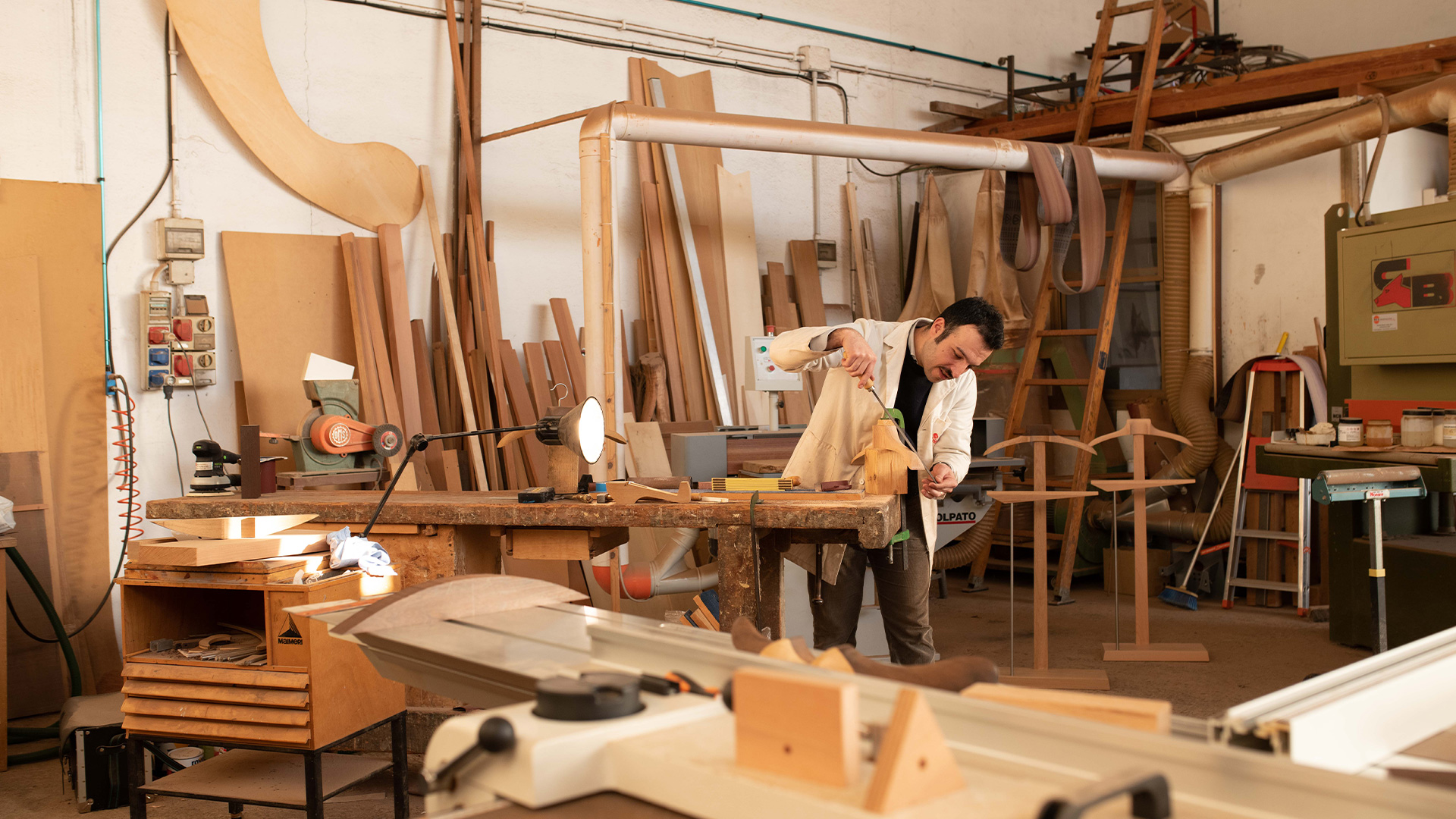 The history of Ebanisteria Meccanica begins in Sassari, among wood chips, wood dust and sawdust: after learning the job as a student of the historical Sassarese company Fratelli Clemente, founded at the end of 1800 by the cabinetmaker Gavino Clemente, in 1931 Diego Moretti decides to open his carpentry laboratory. Diego Moretti's inheritance is first collected by his son Antonio, freshly of age, and then by his grandson, who bears the same name as his grandfather. Nowadays, Diego Moretti dedicates himself with passion to the work of a wood craftsman, under the brand name of Ebanisteria Meccanica, the same chosen by his grandfather. 
Ebanisteria Meccanica is the symbol of the project carried out with care and passion and the image of a brand that enhances the well-designed object, created and finished by hand. Its productions are characterized by the presence of high-craftsmanship items, together with furnishings or objects for practical utility. 
Since 2020, Ebanisteria Meccanica started a new stimulating collaboration with the designer Giulio Iacchetti. They will create some products dedicated to Sardinia and its most appreciated traditions.  
Service:
National e International Press Office e PR