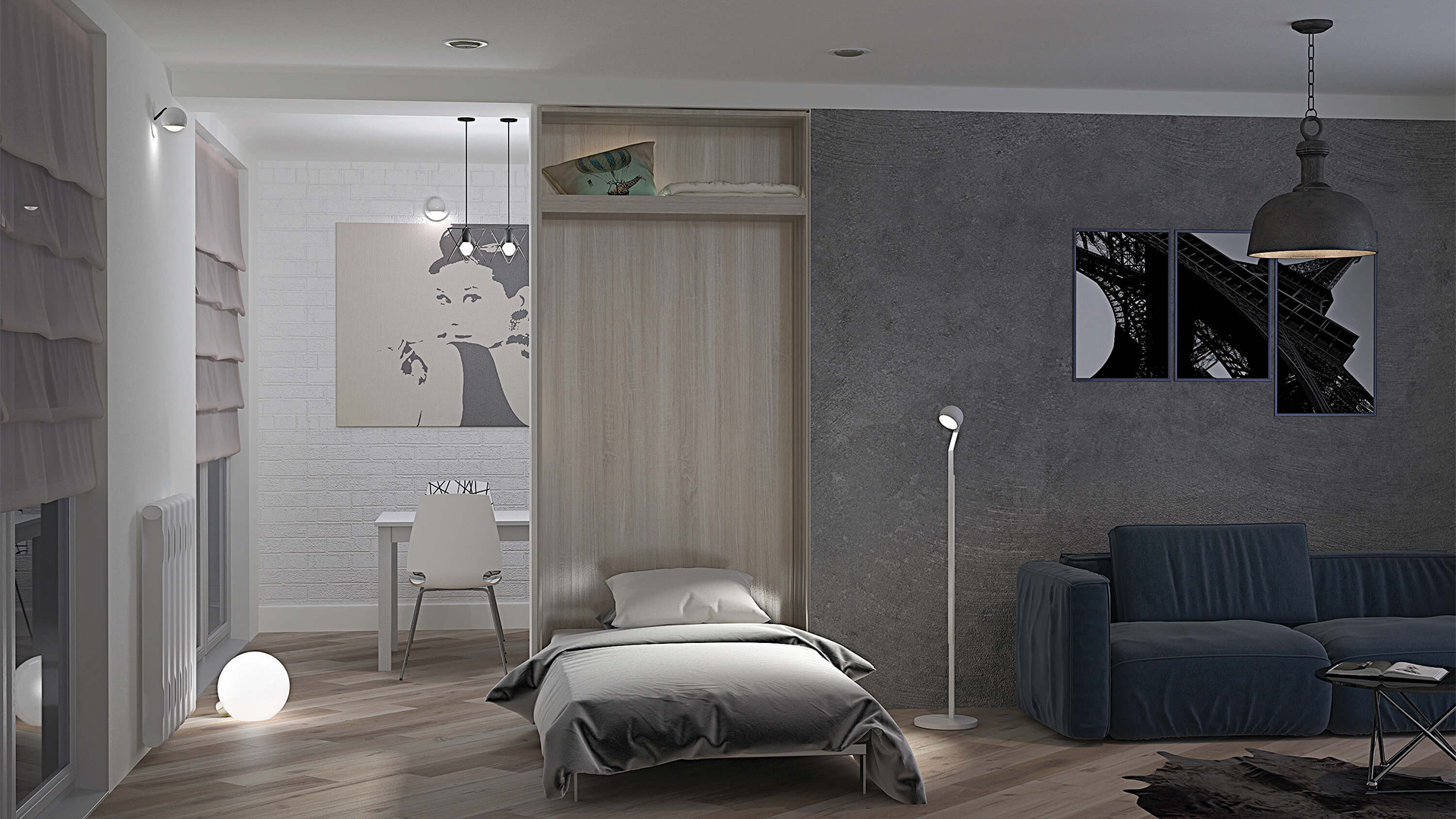 The idea is innovative: making a perfect use of the space, even where there is none, in a house, a hotel, an office or whichever other type of location thanks to a brilliant folding furniture system, 100% made in Italy, able to recreate space which changes during the day and furniture that transforms themselves to expand, multiply, recombine and hide spaces, by obtaining the maximum of the comfort.
Bigfoot® is a patented system and unique all over the world, that exploits the partitions and passageways of properties, in order to offer original solutions both from aesthetic and functional point of view, by combining design, creativity and innovation.
The Bigfoot® system is available in two versions: Architectural, made to be integrated into the wall during the planning and the renovation of the house, and Interior, easily applied against an existing wall through an easy wall fixing, that doesn't need particular construction works. Both versions don't need building permission, speeding and simplifying the installation. The system is composed by a pocket frame entirely made of aluminium, with a rigid and, and at the same time, lightweight structure, designed to host a Bigfoot® module. The pocket frame can be integrated into the wall, in order to take advantage of all the available space and becoming itself the new wall, or applied directly against the wall, without the need to arrange floor fixing and with an extremely easy set-up. It is fitted for both plasterboard and finishing panels such as wainscoting, marbles, ceramics, MDF, by adapting itself with the furniture already placed into the room.