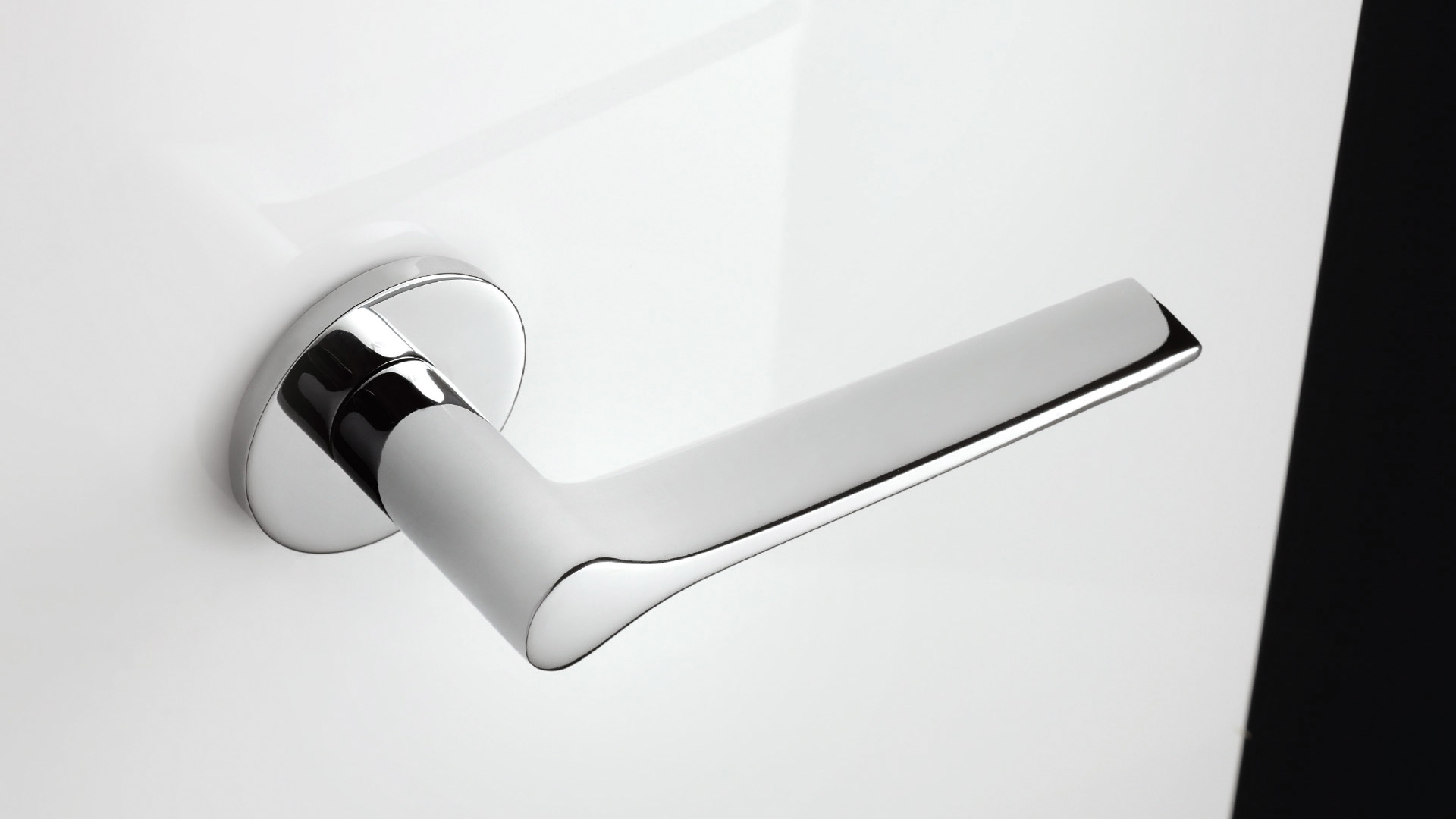 Olivari, en sus 100 años de historia y creando manillas de diseño, ha siempre buscado el máximo de la calidad ayudándose de los mejores diseñadores y arquitectos. De generación en generación la familia Olivari ha transmitido hasta hoy la atención por el detalle, la búsqueda de la innovación y sobretodo, la pasión por el trabajo. Battista Olivari fundó la empresa en 1911 en Borgomanero, provincia de Novara – Italia, donde todavía hoy se fabrica toda la producción de manillas. En 1926, le sucede su esposa, Antonietta Ramelli, en aquella época una de las pocas mujeres al frente de una empresa. Ya en los años 30 se iniciaron las primeras colecciones con los más importantes arquitectos italianos de la época como Marcello Piacentini y Gio Ponti. Todavía hoy, la histórica firma trabaja con grandísimos diseñadores y arquitectos contemporáneos como Piero Lissoni, Rodolfo Dordoni, Patricia Urquiola y Jean Nouvel, que expresándose con lenguajes diversos, crean manillas minimalista, ergonómicas, escultóricas e irónicas. También nombres como UNStudio, Zaha Hadid, Rem Koolhaas, Marcel Wanders y Vincent Van Duysen y hoy, Antonio Citterio, Carlo Colombo, Max Pajetta y Luca Casini han colaborado o colaboran con la marca.
Servicios:
Comunicación estratégica
Oficina de prensa y relaciones públicas, nacional e internacional
Planificación y organización de eventos
Comunicación estratégica digital
Conoce a los arquitectos
13 mayo 2020
In its hundred years of history Olivari has always strive for the highest quality relying on the creativity of the best architects and designers.
We all know the company for its designer handles which, starting from brass bars, are then printed, machined, sanded, polished, chromed and laser-marked inside their factories in Borgomanero, in the province of Novara.
But Olivari is also other....
21 abril 2020
Hidden in a pine forest on the promenade overlooking the island of Santa Caterina and the charming town of Rovinj, the Grand Park Hotel Rovinj is a five-star hotel that is part of the Maistra Collection. The interior design of the hotel is signed by the famous Italian architect Piero Lissoni, while the architecture is by the Croatian Studio 3LHD....
05 febrero 2020
Beauty and quality are the hallmarks of Made in Italy. The "beauty and well done", as expressed in the report developed by the Confindustria Study Center "Exporting the sweet life", represents an important share of exports and therefore of Italian GDP, particularly in the "3 F" sectors: Fashion, Furniture and Food. In a climate of economic uncertainty, Italian companies continued...