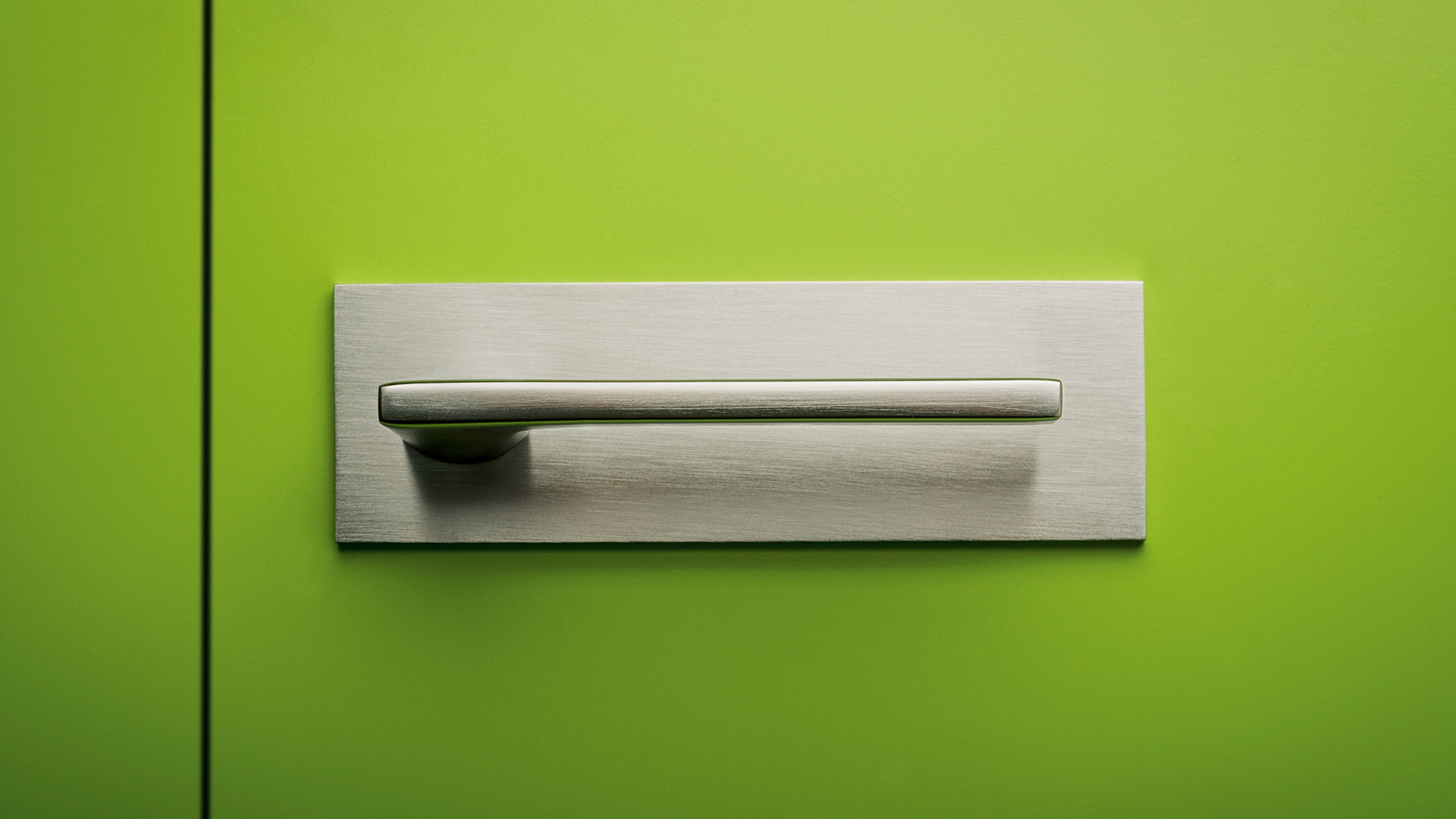 In its hundred years of history Olivari has always strive for the highest quality relying on the creativity of the best architects and designers.
We all know the company for its designer handles which, starting from brass bars, are then printed, machined, sanded, polished, chromed and laser-marked inside their factories in Borgomanero, in the province of Novara.
But Olivari is also other. It is a historic but at the same time innovative company that always offers different solutions for every need. One of these is the horizontal plate, a very valid alternative to the classic rosette and which, in fact, performs a dual function. First an aesthetic function: being a sort of background, of projection of the handle, it makes the whole integrated, with strong signaling and connotation.
Secondly, a technical function: its extension behind the handle prevents it from touching the door and therefore avoids the risk of hitting and damaging it.
To allow the horizontal plate to be used with all the handles in the Olivari catalog, two versions have been created: a rectangular and an oval one.
That of plates is a universe which Olivari has explored and developed to bring original and highly innovative accessories to homes!