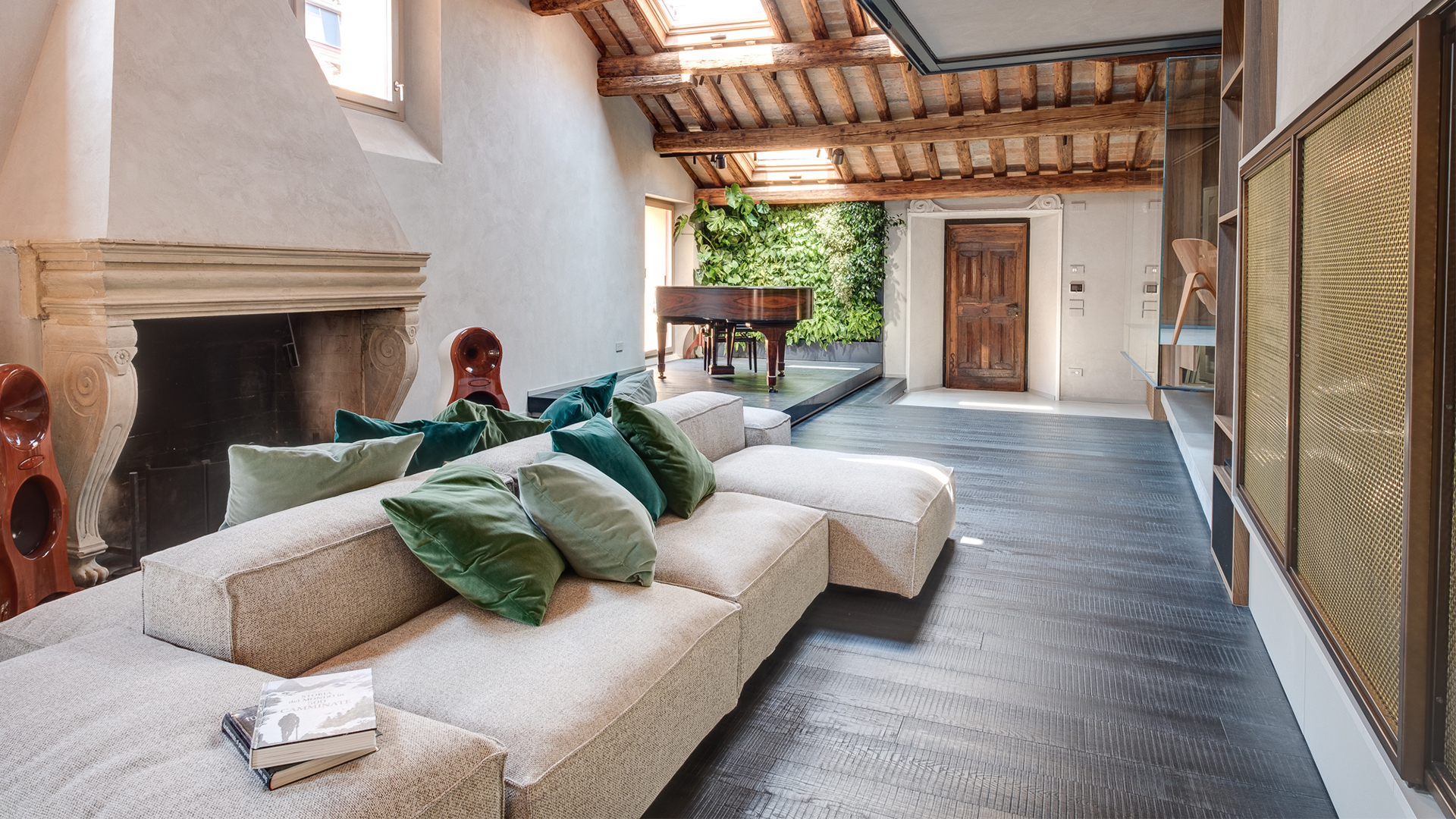 A penthouse, located in an 18th-century building in Padua's historic city center, just a few steps away from the Eremitani church and the Scrovegni chapel. The interior project by architect Giuseppe Tortato breaks the mold and surprises with new volumes of glass and greenery, taking advantage of the double-height spaces and different levels of a "vertical" penthouse—the result of a patchwork of connected spaces created at different times.
The flat consisted of a group of potentially interesting but disjointed rooms. A comprehensive vision was lacking, emotion was lacking.
Giuseppe Tortato eliminated the superfluous additions, bringing the existing wooden structures to the fore, bringing light back into the spaces, creating order from chaos with a new "narrative" which, from the entrance, leads into a kitchen featuring a set of volumes and "suspended" platforms that amplify the potential of the original double-height spaces and different levels.
The goal was to create a peaceful family refuge but also a dynamic environment that could welcome guests and take advantage of the different heights to create special locations and spaces that were visually linked to each other and overlooking the great room, the fulcrum of the entire project. Conceived almost as a central "town square", flanked and overlooked by discrete environments. Natural colors and materials dominate. The black parquet features a sawn finish, the sand-colored walls are plastered with natural clay.