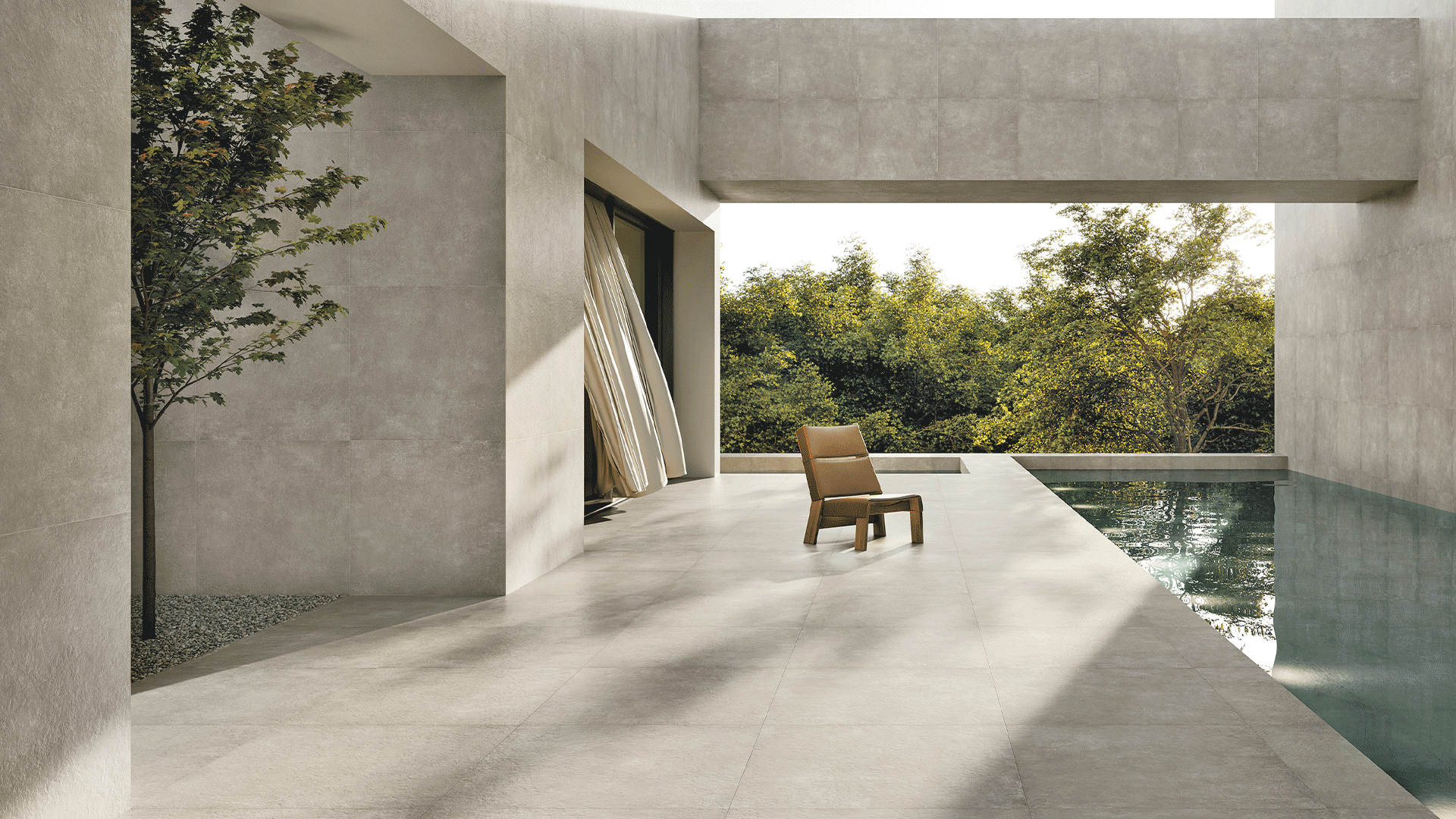 For the 2022 International Ceramics Exhibition, Ceramiche Refin is amazing the public with great new developments and a new location. Leaving behind its 30-year home away from home in Hall 36, the company is moving to a new exhibition space in Hall 30: a redesigned and enlarged booth that not only takes on a symbolic value, testifying to the company's constant focus on renewal, but also constitutes the perfect setting to welcome Refin's exciting new collections. 
The company has always stood out for its unique approach to product research and the creative process that draws inspiration from the Italian tradition with the intention of promoting the country's artistic, architectural and cultural heritage. 
While maintaining this highly common thread in the new Canal Grande collection, the other new developments presented by Refin go further, on the one hand recalling the valleys of Burgundy with Sublime, and on the other exploring a new post-industrial mood with Feel, thus inviting us on a journey in stages into contemporary aesthetics.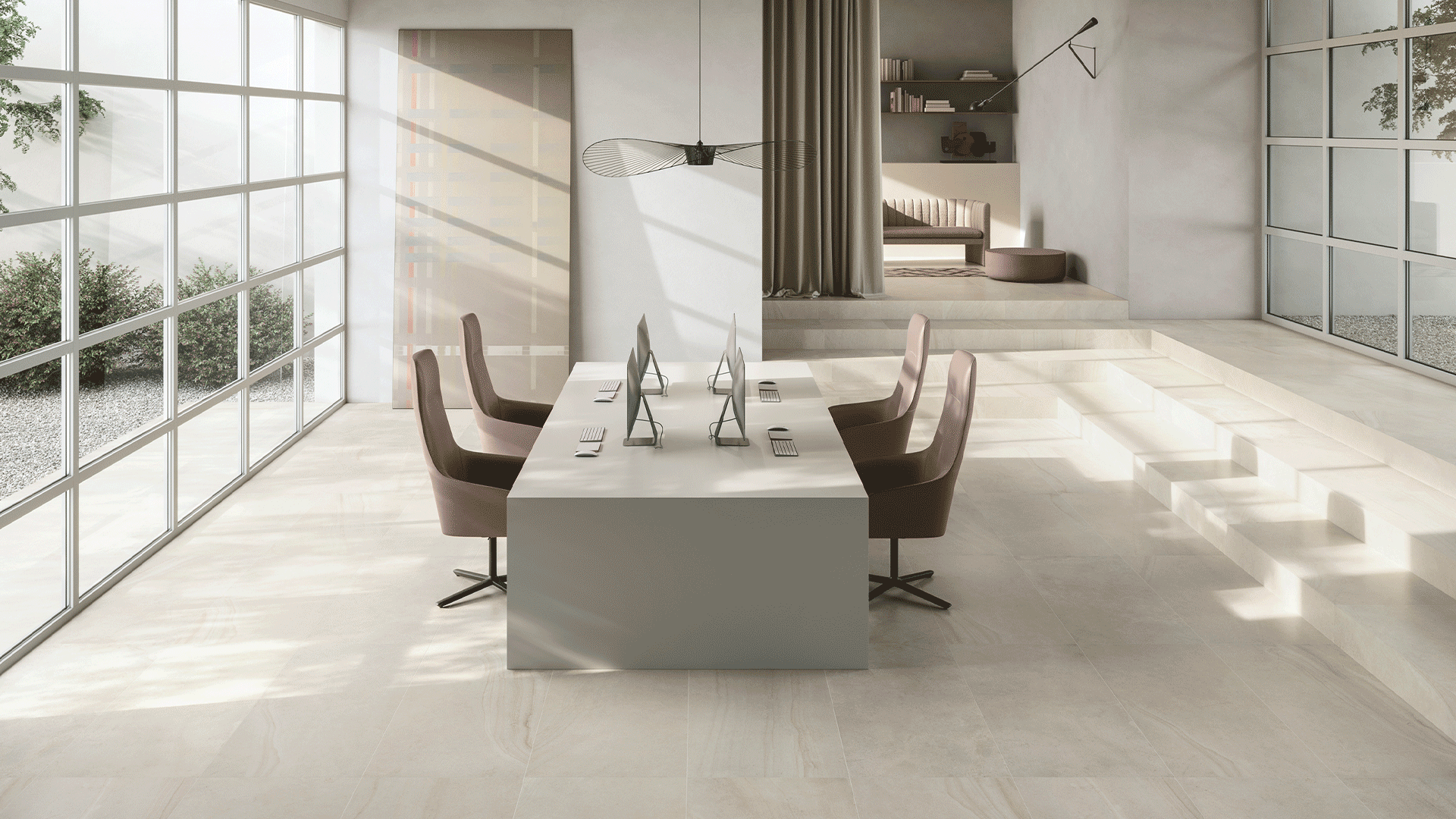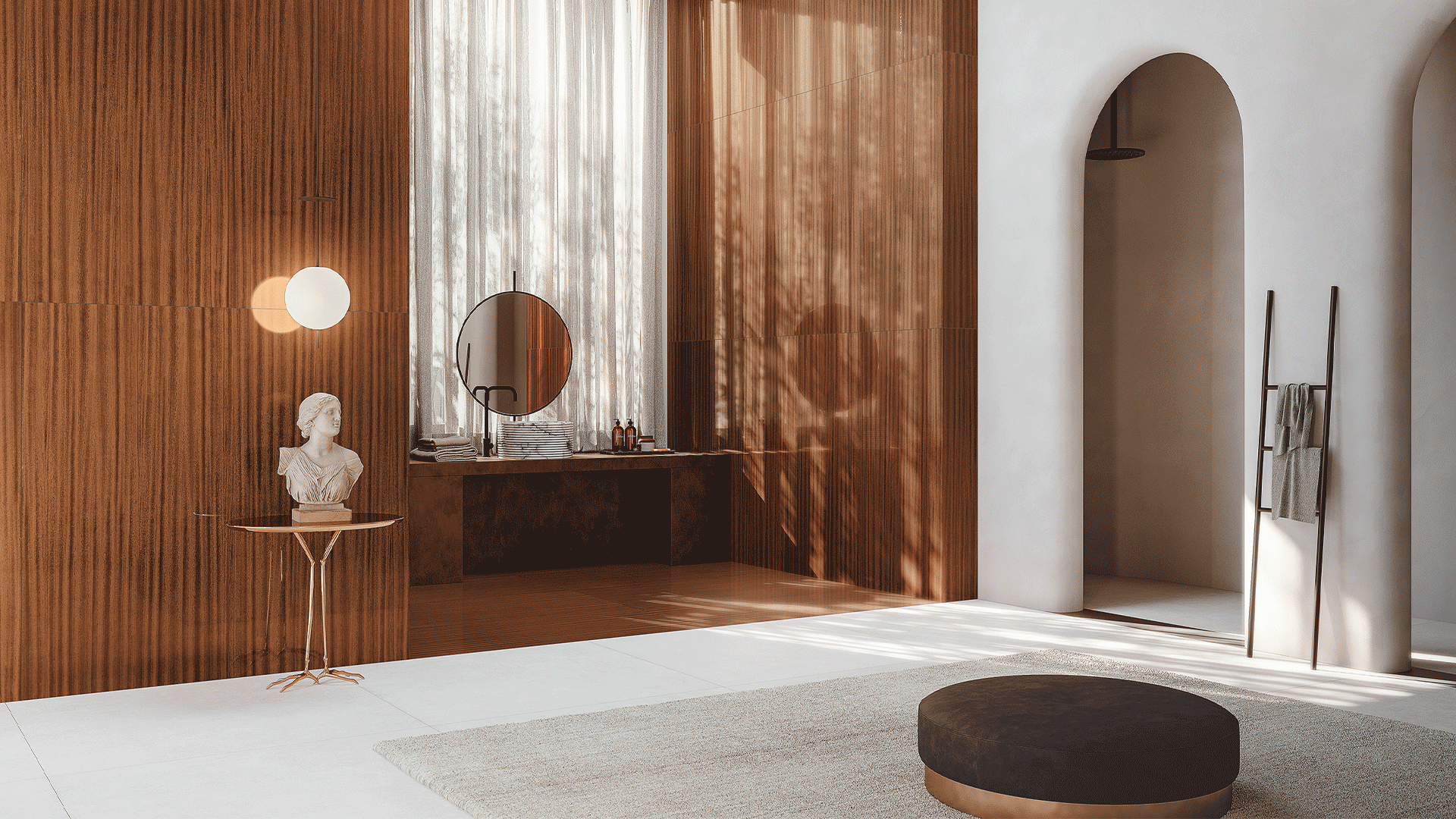 Client: Ceramiche Refin
Event: Salone Internazionale della Ceramica 2022
Date: 26-30 settembre 
Place: Bologna, ITA