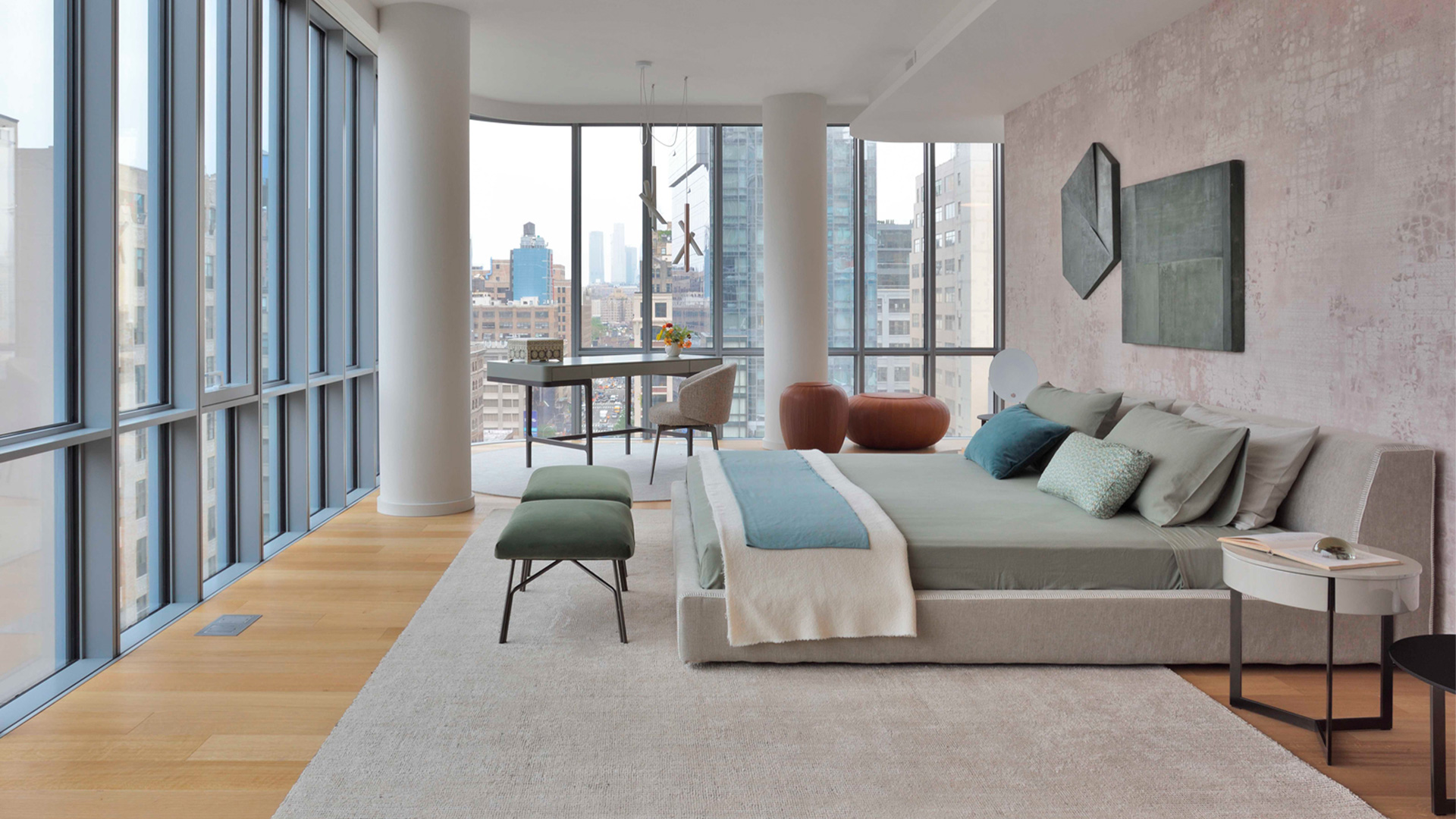 G.T.Design brings the textile element in 565 Broome, the new luxury project signed Renzo Piano in New York, a thirty story building in the heart of Soho with breathtaking views on the city and the Hudson river.
The austere palette of the materials of the building and its interiors, such as stone, white oak, glass and cement, accentuate their natural beauty and are the perfect backdrop of the subtle elegance of the collections of Deanna Comellini, Creative Director of the Italian manufacturer and pioneer of the contemporary rug.
Through a curated study of the interiors, G.T.Design rugs are masterfully fitted as and integral part of each space. Among the collections included in the living area and the bedrooms, the functional Paglietta, a blend of the ancient jute fiber with a glossy performing yarn, the soft and velvety surface of the thick wool weave combined with the lightness of bamboo of the Boom rug, and the flexible and resistant Textures style, made in pure virgin wool, featured in a gray and a metallic version. Stairs Lino rugs, with their natural shine of linen fibers that create elegant nuances of color, are used for the bathroom floors. The warm and understated tones of the rugs, such as a muddy brown color, ocher, and shades of gray, are complementary to the modern and welcoming interiors.