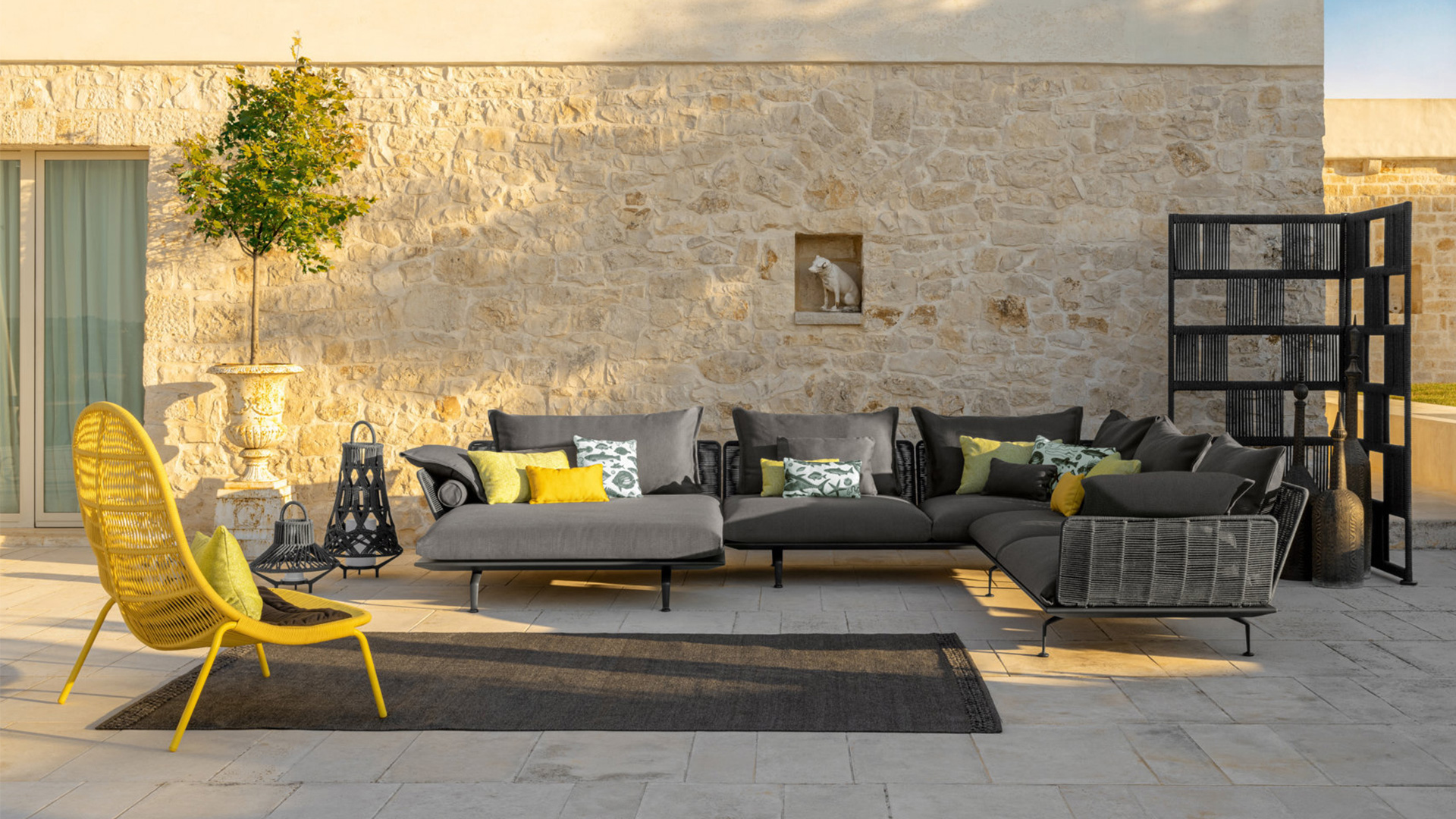 Waiting for the summer and despite the difficult situation, Talenti, a reference brand in the high-end outdoor sector, does not stop and presents the 2020 catalog where the elegant and eclectic Cruise Collection stands out in which wood coexist (Cruise Teak ) and aluminum (Cruise Alu), two different but complementary ways of understanding outdoor furniture.
Inspired by the emotions aroused by a crossing in the most beautiful seas of the world, the Cruise collection by ps+a Palomba Serafini Associati is undoubtedly the one that most expresses the boating influence. This gives it an unmistakable appeal which is confirmed both in the teak variant and in the new aluminium version. Also, in this case, ropes are the protagonists that envelop every element of the Cruise range: the sofa, both in the modular and in the fixed version, the living armchair and the dining armchairs.
With its simple and refined shapes, typical of the Cruise Alu Collection, the modular Sofa surprises for the different possibilities it offers. The product is structured in various modes which guarantee the realization of an original and enjoyable outdoor furniture. The quality of the used materials is combined with the functional and strongly characterizing. The aluminium structure of the modules is realized according to the die-casting technique which provides stability.