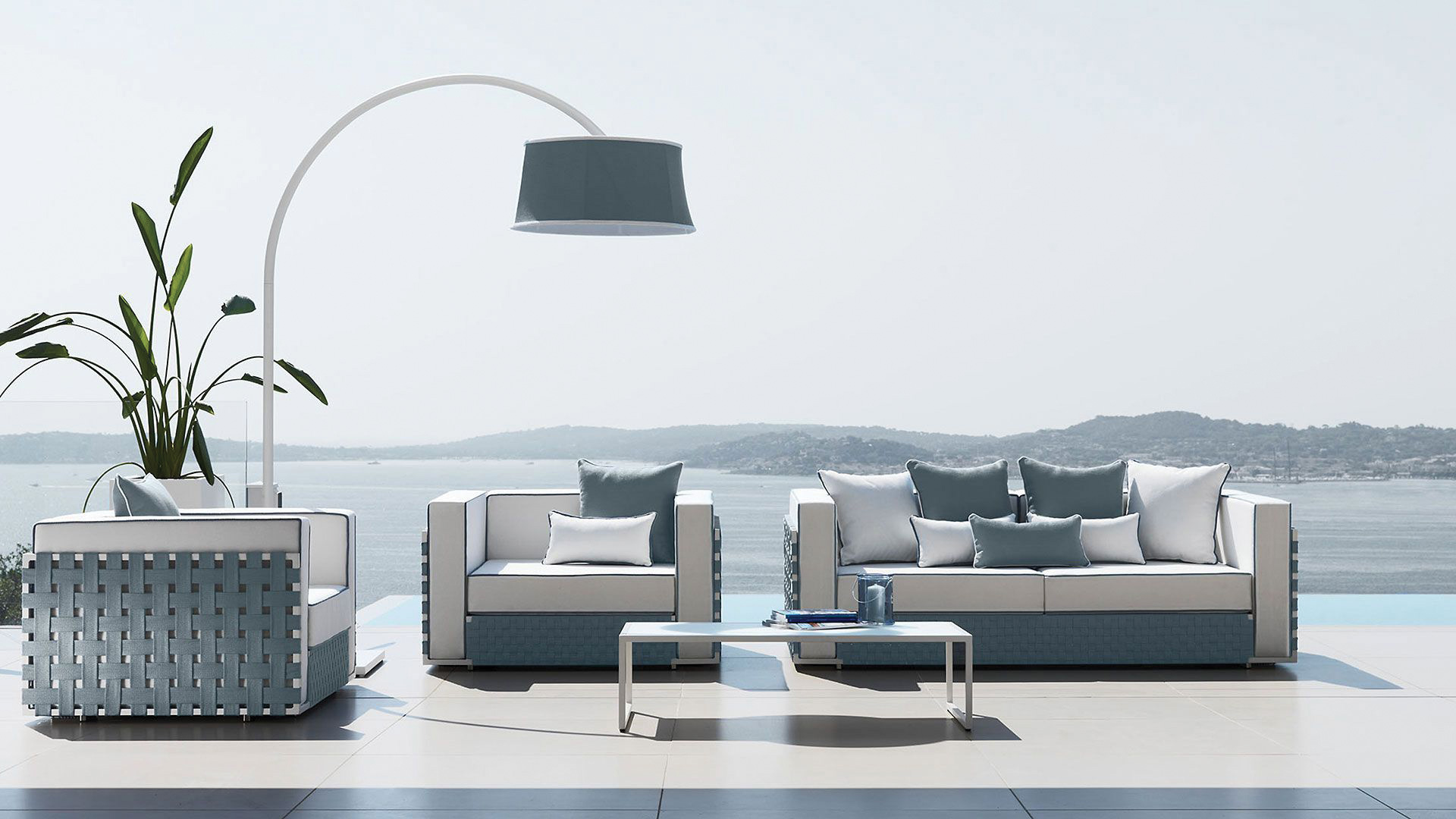 Talenti es una empresa situada en la Umbría italiana especializada en la creación y realización de mobiliario para externo que conjuga elegancia, funcionalidad y calidad. Las colecciones Talenti, firmadas por diseñadores internacionales como Karim Rashid, Marco Acerbis, Ramón Esteve, Ludovia + Roberto Palomba y Jean Philippe Nuel, ofrecen productos para la zona de comedor o zona estar caracterizados por una fuerte referencia al mundo de exterior y adaptados sea para los proyectos contract que para aquellos residenciales. La empresa ha demostrado a lo largo de los años una atención siempre creciente hacia el mundo del diseño y hoy, propone con sus colecciones productos capaces de satisfacer, no sólo los gustos más clásicos, sino que incluso aquellos más contemporáneos. En la consolidación de la propia identidad, Talenti se ha demostrado en el tiempo fuertemente atenta al mercado global y actualmente está presente en más de 55 países, con una red de ventas cualificada y bien articulada. Cada año participa en las principales ferias del sector y sus productos son escogidos para realizaciones internacionales.
Servicios:
Comunicación estratégica
Oficina de prensa y relaciones públicas, nacional e internacional
Planificación y organización de eventos
Planificación y compra de espacios en medios
Conoce a los arquitectos
01 abril 2021
Client: Talenti Outdoor Living
Date: April, 2021
Place: Italy...
01 abril 2021
Client: Talenti Outdoor Living
Date: April, 2021
Place: Germany...
29 marzo 2021
Stemming from the regeneration of the historical former Federici pasta factory, the new headquarters embody the brand's philosophy over a surface area of 80 thousand square meters with its offices, warehouses, and showroom, all linked by the same concept: the love for beauty and the best Italian design. 
The lines and shapes of design can instantly evoke a brand's spirit, capturing its essence and crystallizing it into...
05 mayo 2020
Talenti, one of the world leaders in the high-end outdoor sector, has also conquered the world of boating. In fact, the Italian brand entered the port and boarded the luxury boats, which continuously ditched the traditional moorings, favoring the entry of the brand which is able to create a continuous continuity between home and yacht. It is an increasing...
17 abril 2020
Waiting for the summer and despite the difficult situation, Talenti, a reference brand in the high-end outdoor sector, does not stop and presents the 2020 catalog where the elegant and eclectic Cruise Collection stands out in which wood coexist (Cruise Teak ) and aluminum (Cruise Alu), two different but complementary ways of understanding outdoor furniture.
Inspired by the emotions aroused by...
01 marzo 2020
Client: Talenti Outdoor Living
Date: April, 2020
Place: MILAN, ITA...