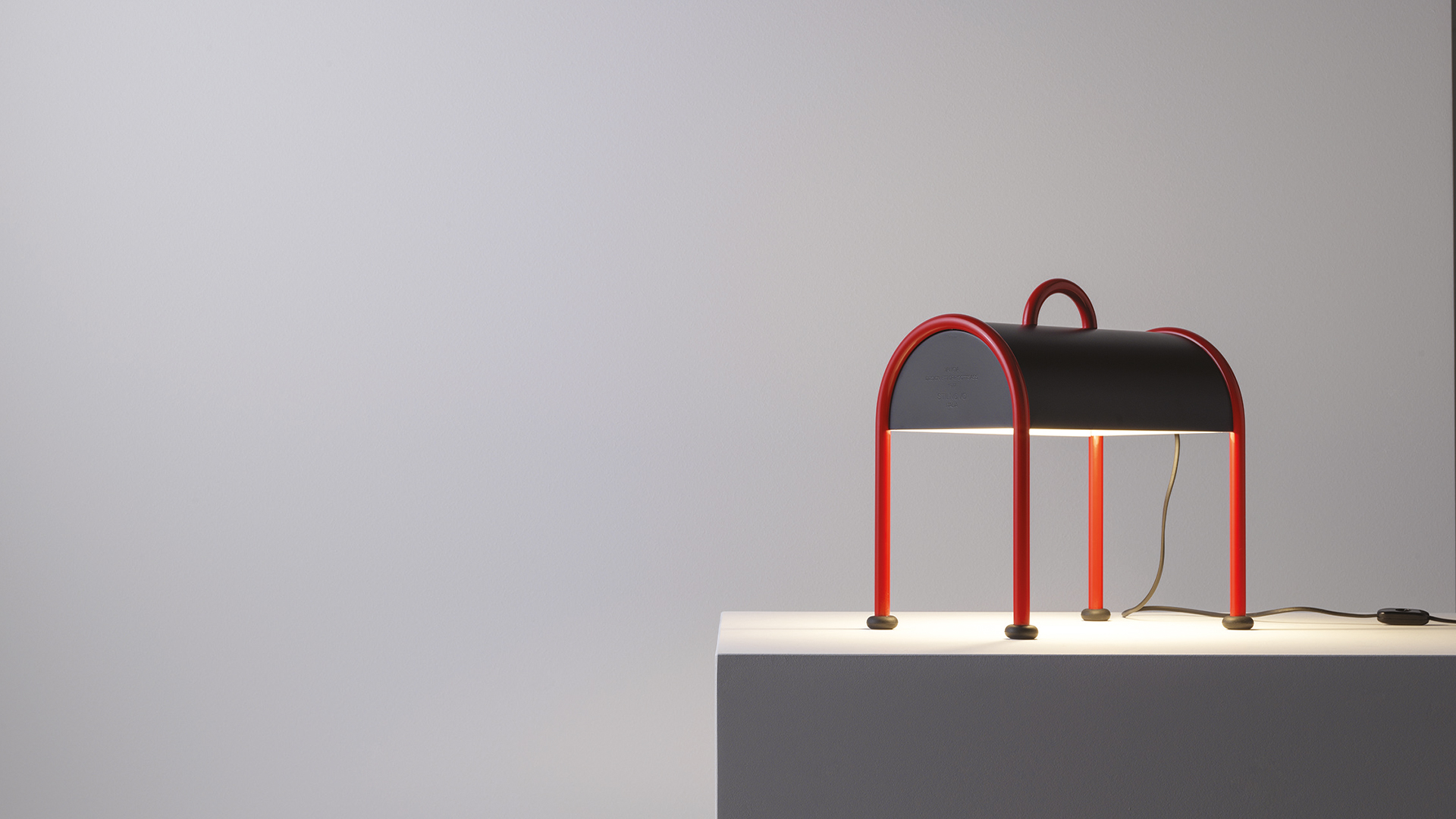 The Valigia by Ettore Sottsass is back in production with a design faithful to the original, conceived in 1977 and manufactured by Stilnovo ever since.
Valigia is ironic and informal: the small handle and the two bearing arches in red piping are connected to the metal vault which contains the light. A small architecture without precise confines, clearly conceived to be taken anywhere.
The result is a fun and versatile lamp, a symbolic invitation to travel, which is hopeful for the time when we will once again be free world travellers.
The red and black represent a typical colour combination loved by the Master, so much that it is also found in other projects of his such as the Valentine typewriter for Olivetti and the Mandarin chair for Knoll. Even the vaulted section is an expressive geometry typical of Sottsass which can be found in many of his products (the SP.63 and Etrusco mirrors), as well as in abstract drawings, including the famous axonometric projection "Monumental Architecture".
Valigia is the fifth lamp designed by Sottsass for Stilnovo after Ortros, Lampros and Manifesto in 1968, Sinus in 1973 and Don which, like Valigia, dates back to 1977.