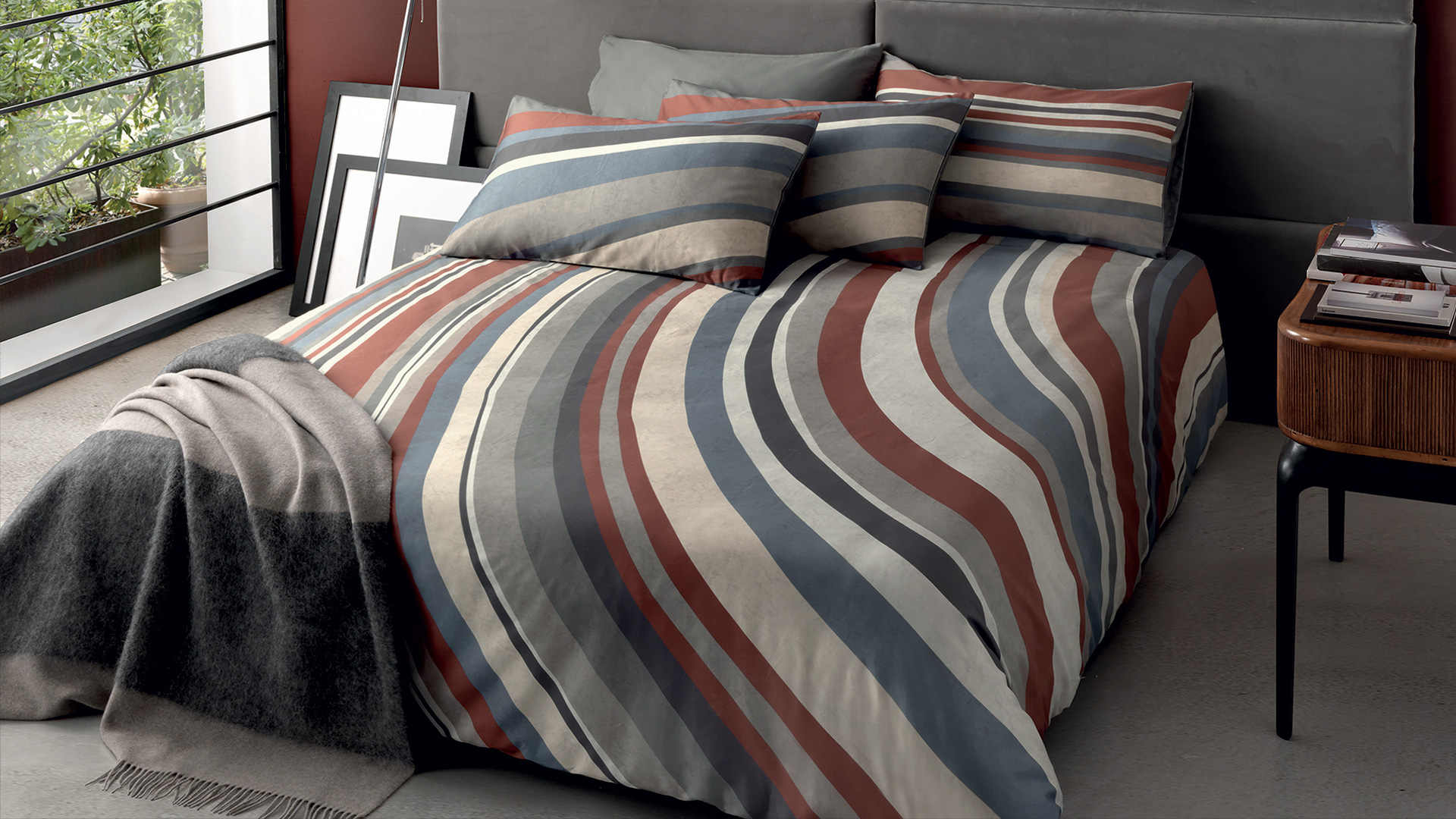 Con las marcas GABEL 1957, SOMMA 1867, PRETTI y VALLESUSACASA, el Gruppo Gabel es desde siempre sinónimo de excelencia en el campo de la ropa de hogar y blanquería para todos los ambientes de la casa. Una historia totalmente italiana que se inicia en 1957 y que continúa todavía hoy en todo el mundo. Una empresa familiar que ha decidido mantener toda la producción en Italia, asegurando una calidad que la distingue como única. En el establecimiento de Rovellasca, en la provincia italiana de Como, se encuentran la unidad de impresión y la de tintes, mientras en Buglio in Monte, se elaboran los tejidos. Lifestyle italiano hecho de tradición e innovación, bienestar, calidad, Made in Italy, estilo y sostenibilidad: estas son las características que distinguen las colecciones de las cuatro marcas que conforman el Gruppo Gabel. Desde la cocina al baño, desde el dormitorio al salón, hasta llegar al pequeño pero gran mundo dedicado a la infancia. Las marcas GABEL 1957, SOMMA 1867, PRETTI y VALLESUSACASA están preparadas para vestir todos los ambientes de casa y su exterior.
Servicios:
National e International Press Office e PR
Events Organization
24 noviembre 2019
Gabel1957 participated in the Open Factory initiative and on November 24 opened the doors of the historic Rovellasca headquarters to the public. For the first time in over 60 years of history, the company has kept the production cycle active. A half day in which the three Moltrasio brothers - Michele Moltrasio, CEO of the Gabel Group, Massimo Moltrasio, Product...