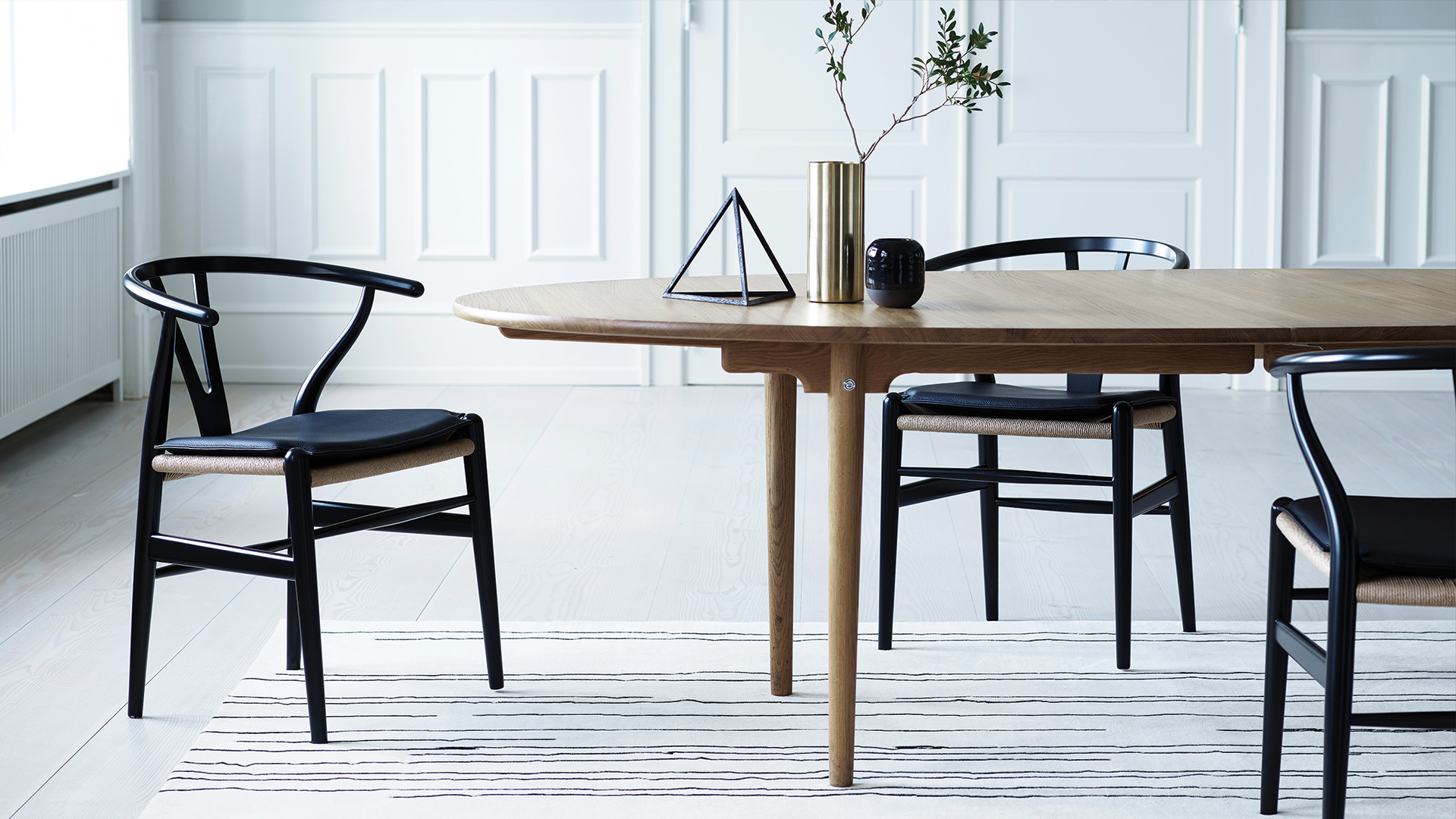 Carl Hansen & Son fue fundada por el ebanista Carl Hansen en 1908 con su primer taller para la producción de muebles en Odense, Dinamarca. El hijo de Carl Hansen, Holder Hansen, también él hábil ebanista, coge las riendas de la actividad en 1934. Holden Hansen se concentró en alguno de los más talentosos y emergentes diseñadores daneses y en 1949 inició la colaboración con Hans J. Wegner. Knud Erik Hansen, representante de la tercera generación desde el fundador Carl Hansen, ha guiado la empresa hacia una nueva fase en 2002, dando inicio a un proyecto de internacionalización dirigido a llevar los muebles de la marca a todo el mundo. La empresa produce muebles de alta calidad, tras los cuales mesas de comedor y sillas, armarios, reposapiés, sofás, mesillas y mobiliario para niños, empeñándose en preservar su secular tradición artesana y adaptándola a las modernas técnicas productivas. Carl Hansen & Son, que produce ya clásicos del mobiliario como la Wishbone Chair y la Wing Chair di Hans J. Wegner, lo hace con el mismo cuidado y pasión que han caracterizado a la empresa desde su inicio.
Servicios:
Oficina de prensa y relaciones públicas, nacional e internacional
Planificación y organización de eventos
Planificación y compra de espacios en medios
20 enero 2020
13/01/2020-19/01/2020
Get to know the clients attending the imm cologne 2020, the international furnishing fair.
Carl Hansen & Søn presented the design icons of Danish masters of the mid-twentieth century such as Hans J. Wegner, Børge Mogensen, Ole Wanscher and the novelties of modern design such as EOOS.Thonet presented "Togetherness" the new armchair 520 by Marco Dessí, synonymous for contemporary elegance, sociability...
14 diciembre 2019
The Italian junior champion Andrea Buosi entertained the guests with a live performance in which the iconic CH24 Wishbone Chair was the protagonist of a "chocolate sculpture" to celebrate the high degree of manufacture of Carl Hansen & Søn collections.
The CH24 Wishbone Chair by Carl Hansen & Søn, was designed in 1949 by Hans J. Wegner and immediately became one...